Iraq
Middle East
US-israel's Rabid Dog ISIL Executes 36 more Tribesmen in Iraq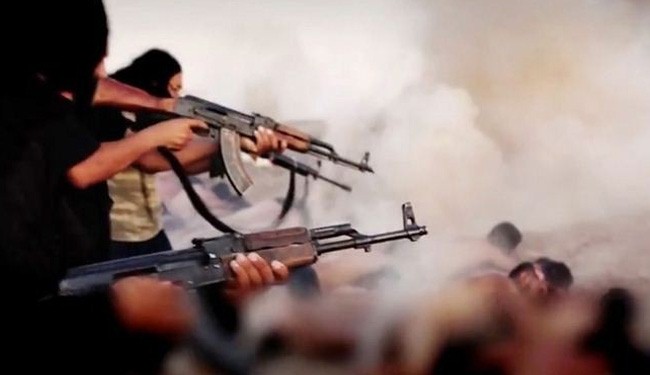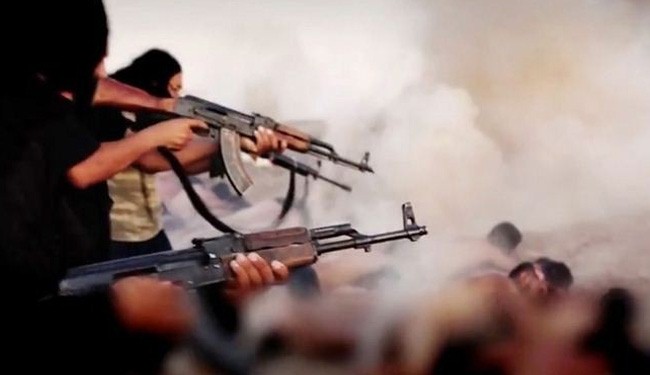 The ISIS terrorist group killed at least 36 more people in its execution campaign targeting a tribe that fought against it, an Iraqi tribal leader and an officer said Monday.
The militants "executed 36 people, including four women and three children" on Sunday, tribal head Sheikh Naim al-Kuoud al-Nimrawi told AFP.
ISIS militants have killed 322 members of Iraqi Albu Nimr tribe in western Anbar province, including dozens of women and children whose bodies were dumped in a well, the government said in the first official confirmation of the scale of the massacre.
Accounts have varied as to the number and timings of the executions, but sources have spoken of more than 200 people murdered in recent days.
A police officer and an official gave figures of more than 200 to 258 people killed, while Iraq's human rights ministry put the toll at 322 and a tribal leader said 381 were executed.
The Albu Nimr, also Sunni, had put up fierce resistance against ISIS for weeks but finally ran low on ammunition, food and fuel last week as ISIS fighters closed in on their village Zauiyat Albu Nimr.
The killings are probably aimed at discouraging resistance from powerful local tribes in Anbar.
IS also detained dozens of members of the Jubur tribe in Salaheddin province, north of Baghdad, officials and a tribal leader said.
Jubur tribesmen and security forces have been holding out for months against IS in the provincial town of Dhuluiyah.