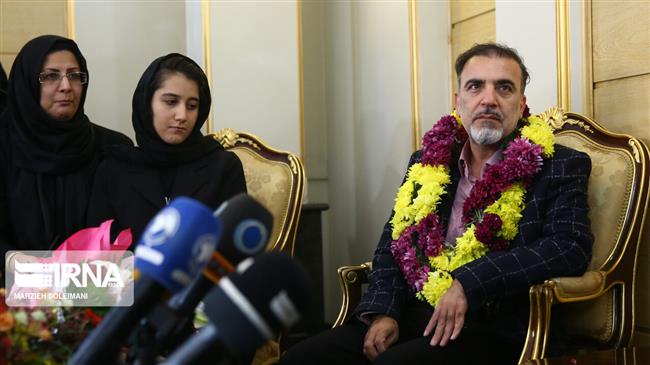 Iranian stem cell scientist Dr. Masoud Soleimani, who returned home Saturday after being released from US prison, says his jail wardens had told other prisoners that he was a terrorist with a mission to carry out bombings in the United States.
Recounting his ordeal at the hands of American jailers, Soleimani described the United States as "the number one enemy" of Iran and the Iranians.
Soleimani — who works in stem cell research, hematology and regenerative medicine — was on a sabbatical when he was arrested by US authorities upon arrival in Chicago a year ago and transferred to a prison in Atlanta, Georgia.
"US authorities in the jail had told prisoners that I was a terrorist who wanted to carry out bombings in America," he told reporters upon arrival at Tehran's Mehrabad airport on Saturday night.
"They had made such false statements so that other prisoners would not come close to me and keep away from me.
"After a while, the inmates would tell me, 'you do not look like a terrorist and a bomber, what these guys are saying and I would tell them I don't know what they are saying'," he said.