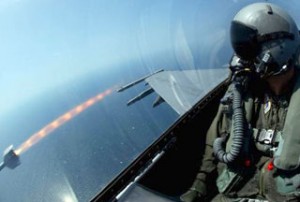 The US military continues its air raids on Yemen's northern beleaguered regions, which have already been the target of joint Saudi-Yemen offensive against the Houthi fighters.
The US warplanes have launched air-strikes on the northern Yemeni regions for the third day on Tuesday, Houthi fighters said in a statement on Tuesday.
Based on the report, the air-raids targeted two mosques.
Citing US officials, The Daily Telegraph reported earlier that Washington has deployed its special forces to "train Yemeni army forces."
Houthi fighters however reported of at least 28 attacks which launched by "US modern fighter jets" on the northwestern province of Sa'ada on Monday.
The US military intervention in Yemen comes as Saudi Arabia is also lending full support to the Yemeni government's crackdown on the Houthi fighters.
Saudi Arabia began its offensive more than two months after the Yemeni government launched its "Operation Scotched Earth" to crush the fighters in the mountainous north.
The offensive has so far killed scores of civilians and left thousands displaced from their homes.