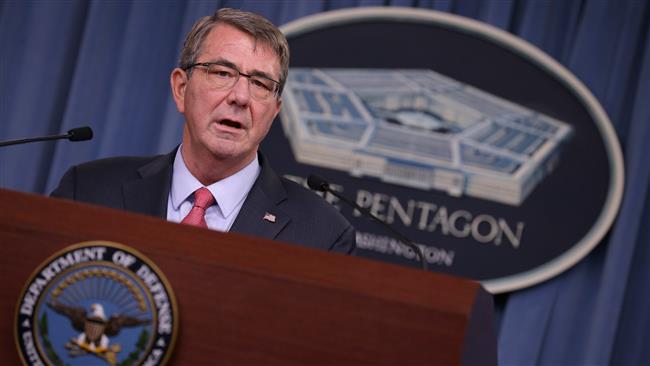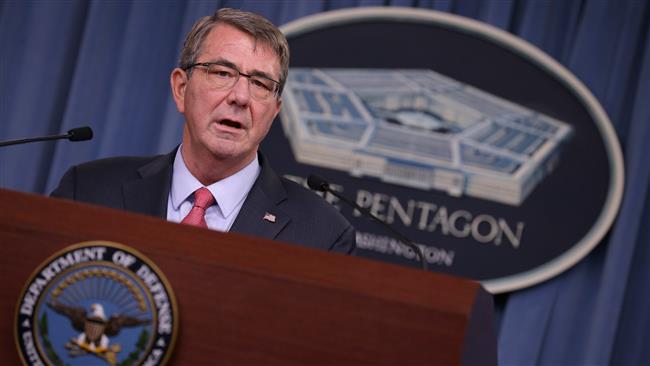 US Defense Secretary Ashton Carter hails Saudi Arabia's offer of troop deployment to war-weary Syria, commending Riyadh's willingness to 'combat' Daesh (ISILI) terrorists.
Carter welcomed on Thursday the Saudi offer to participate in any ground operations in Syria, launched by the so-called US-led coalition there.
He said increased activity by other countries would make it easier for the United States to accelerate its fight against ISIL.
"That kind of news is very welcome," he told reporters while on a visit to Nellis Air Force Base in Nevada.
The so-called US-led coalition against Daesh has been carrying out airstrikes in Iraq and Syria since 2014, but it is accused of lacking seriousness in its campaign.
Damascus accuses Saudi Arabia, Turkey and Qatar of funding and arming anti-Syria terrorist groups including Daesh.
The Pentagon chief said he looked forward to discussing the offer with the Saudi defense minister in Belgium next week.
Carter said he planned to use next week's meetings in Brussels to help encourage more broad-based support for the fight.
Now Keith Preston, chief editor and director of AttacktheSystem.com, has called such new coalition "farcical," saying the terror group stems from the Saudis' own Wahhabism and radical principles.