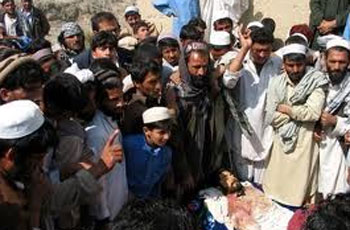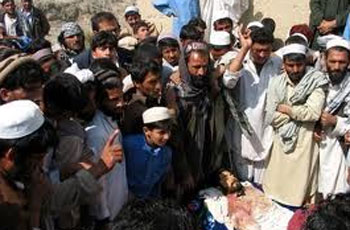 Four Afghan civilians have lost their lives when an errant missile fired by US-led forces struck their house in Afghanistan's southern province of Helmand.
The US-led forces fired a missile which missed its target and hit the residential building. Parts of the structure were damaged in the incident.
The incident comes as violence in Afghanistan has spiked to record highs since the US-led invasion of the Asian country in 2001.
Statistics about civilian death tolls in war-torn Afghanistan are not available. However, it is estimated that between 14,000 and 34,000 Afghan civilians have lost their lives since the US-led war.
Hundreds of civilians have lost their lives in US-led airstrikes and ground operations in various parts of Afghanistan over the past few months, with Afghans becoming more and more outraged over the seemingly endless number of deadly assaults.
Afghan Interior Minister Zemarai Bashary said in a recent report that 2010 was the deadliest year for the civilians in the war-torn country since 2001.