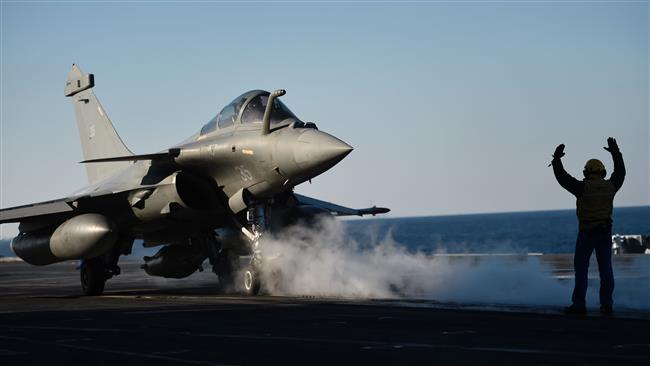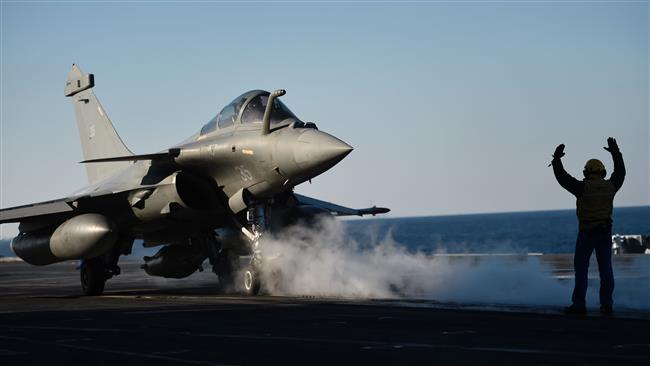 Cuba has denounced US-led coalition airstrikes in Syria, saying they violate the Arab country's sovereignty as they are not permitted by Damascus.
Cuban Ambassador to the United Nations Humberto Rivero made the criticism during a UN Security Council meeting in New York on Wednesday.
"We demand the cessation of the violations of Syrian sovereignty and the foreign military presence without the consent and the coordination of operations with the Syrian government, the only legitimately elected authority in the country," Rivero said.
He further condemned the "politicization" of the crisis in Syria and "the tampering of the humanitarian crisis and the suffering" of people in the Middle Eastern country.
Those who are "supplying weapons, money and patronage to terrorist groups are responsible for the thousands of civilian victims of the conflict and the humanitarian situation," the Cuban diplomat said, expressing his opposition to "the promotion of an interventionist agenda" in Syria.
The US-led coalition has been conducting air raids against what are said to be Daesh terrorists inside Syria since September 2014 without any authorization from the Damascus government or a UN mandate. Analysts have assessed the strikes as unsuccessful as they have led to civilian deaths and failed to counter terrorism.
The US Air Force is also carrying out airdrops of weapons, ammunition and other equipment to militants fighting against the pro-government forces in Syria.
UN chief optimist on 'conflict freeze'
Separately on Wednesday, United Nations Secretary General Antonio Guterres warned that the consequences of the Syria crisis had become "too dangerous."
Speaking in a briefing at the UN office in the Swiss city of Geneva, Guterres stressed that the conflict had fueled instability in the Middle East region and terrorist attacks across the globe.
Touching on the upcoming Syria peace talks in the Kazakh capital Astana, the UN chief further expressed hope that the discussions could "lead towards a consolidation of the ceasefire and a freeze in the conflict."
The cessation of hostilities took effect on December 30, following an agreement between Syria's warring parties.
Mediated by Russia and Turkey with the support of Iran, the truce is the first of its kind that has been largely holding in Syria for almost three weeks now. Earlier attempts by the US to broker such a long-lasting ceasefire had failed.
Elsewhere in his remarks, Guterres underlined that the success of the Syria talks could "help create the conditions for a political process" regarding the Syria crisis.
The Astana talks, which are scheduled to be held on January 23, were brokered by Moscow, Ankara and Tehran.