Syria
US-led coalition bombs ISIL near Syrian Kurdish town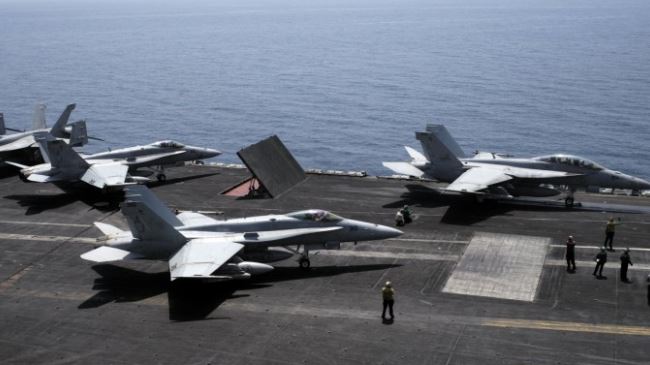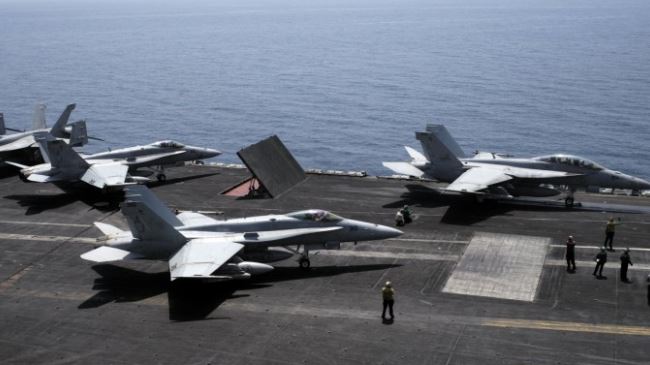 The United States and its Arab allies have reportedly carried out fresh airstrikes against the Takfiri ISIL terrorists near a Kurdish town in Syria.
According to the so-called Syrian Observatory for Human Rights, which monitors the war in Syria, the US-led coalition carried out several attacks against the ISIL positions near the key Kurdish town of Kobani, also known as Ayn al-Arab, in the northern Syrian Province of Aleppo.
The raids were carried out just before and after midnight on Wednesday.
According to reports, the United States and five Arab countries – Saudi Arabia, the UAE, Qatar, Bahrain and Jordan – have carried out at least 200 airstrikes against the ISIL militants operating inside Syria.
The strikes were carried out without approval of the United Nations.
The air raids were launched in northern and eastern Syria late on Monday, apparently targeting militants from the ISIL and the al-Qaeda affiliated al-Nusra Front. However, some 12 civilians are so far said to have been killed in the raids.
A top US military official said on Tuesday that the aerial bombardment of Syria was only the beginning of a prolonged campaign that will continue intermittently for months.
Washington has been supporting militants operating against the government in Syria since March 2011. Many ISIL terrorists have reportedly been trained by the CIA in Jordan and Turkey.
Saudi Arabia, Qatar and Turkey are said to be the main regional states rendering support for the ISIL militants