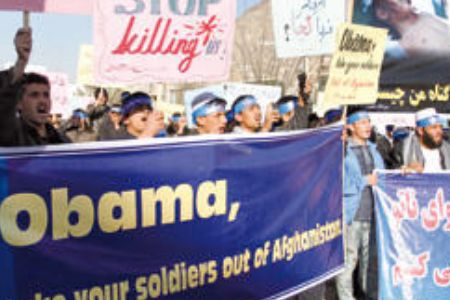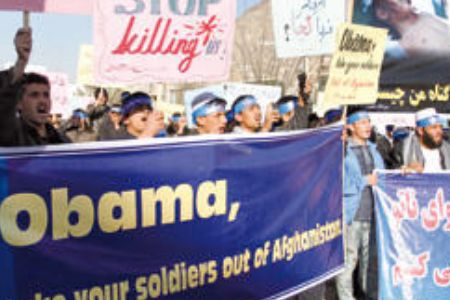 The US-led foreign forces have killed a former Afghan governor and arrested six members of his family in an attack in southern Helmand province.
Mohammad Ibrahim, the former governor of the town of Gereshk, was killed as foreign troops reportedly attacked his house.
This comes as a NATO airstrike on Afghanistan's eastern Kunar province killed at least 20 Afghans.
NATO claims the attack, which came in retaliation to an ambush on its troops, has only killed militants, but figures show that previous similar airstrikes have mainly caused civilian deaths.
Meanwhile, the US-led foreign forces in Afghanistan have launched a massive military operation in the southern province of Kandahar, inflicting extensive damages particularly on civilian properties.
A UN report shows that more civilians were killed in 2010 than any other year since the US-led invasion of the country in 2001.
According to the report, the civilian fatalities have risen by 31 percent in the first six months of the year.
The rising number of civilian casualties has increased anti-US sentiments in the troubled region.