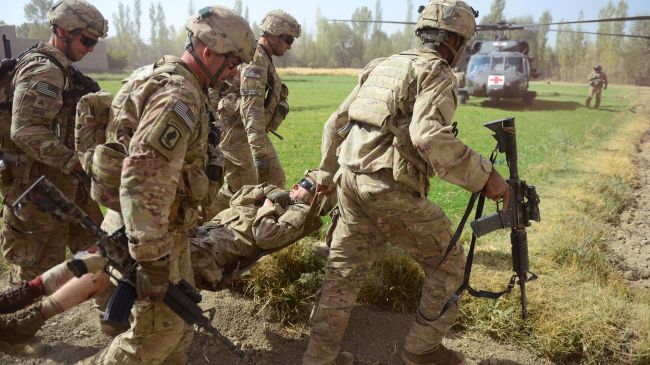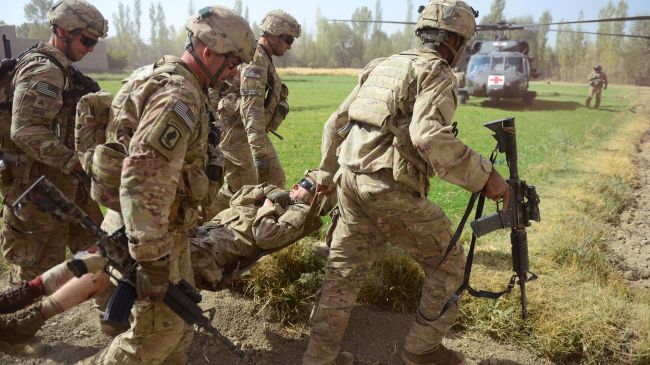 A foreign soldier serving with the US-led International Security Assistance Force (ISAF) has been killed in attacks targeting a US military base in southern Afghanistan.
Afghan officials said the attacks, involving a car bomb, bombers and gunfire, was carried out in the Zhary district of Kandahar Province on Monday.
"One ISAF member has been killed in this attack," an ISAF spokesman said on the condition of anonymity.
Javid Faisal, the spokesman for the Kandahar provincial government, confirmed the attacks, saying nine attackers were killed in the incident.
Taliban militants, however, claimed that over a dozen American troops had lost their lives in the attacks.
The dead soldier is believed to be the seventh foreign trooper killed in Afghanistan in 2014.
More than 160 US-led troops were killed across Afghanistan in 2013. However, 2010 remains the deadliest year for foreign military casualties with a death toll of 711.
The US and its allies invaded Afghanistan in 2001 as part of Washington's so-called war on terror. The offensive removed the Taliban from power, but the country is still gripped by insecurity.