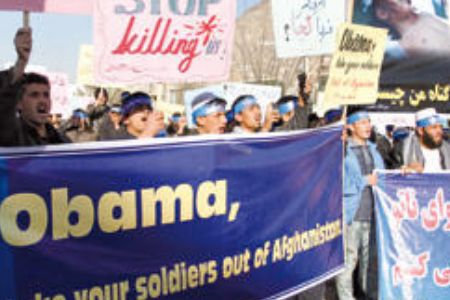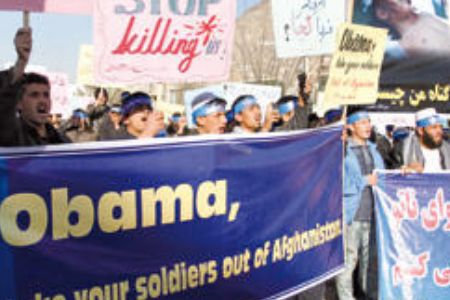 US-led forces have abducted an Afghan journalist in the eastern province of Khost amid escalating anti-American sentiments in the war-ravaged country.
The troops stormed into the journalist's home overnight and took him and his three brothers. Reports say they have been taken to a military base.
The move has caused uproar among other Afghan journalists, who say he is arrested without being charge. They maintain that even if he is to face charges he should be tried at an Afghan court.
US-led troops in Afghanistan have abducted four other journalists in recent months.
This comes two days after Afghan President Hamid Karzai ordered an investigation into the NATO killing of a local Afghan official in the country's south.
According to Karzai's office, troops broke into the house of a former district governor in the province of Helmand earlier this week, killing him and arresting six members of his family.
Local officials say preliminary investigations have revealed that the man was innocent. They say NATO forces have not responded to inquiries about the killing.
The developments follow US President Barack Obama's brief visit to Bagram airbase and prison, located north of the capital Kabul, on Friday. He spent a total of four hours on the ground in Afghanistan.
Obama has told US troops that they will have difficult days during their stay in the war-torn country.
"Progress comes slow" and "there are going to be difficult days ahead," Obama told thousands of US troops at Bagram Airbase.
US-led forces have some 150,000 soldiers deployed in Afghanistan. They are often accused of killing civilians during operations against the country's militants.