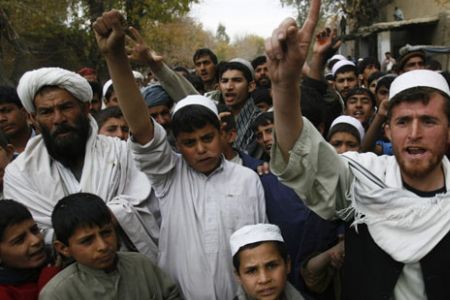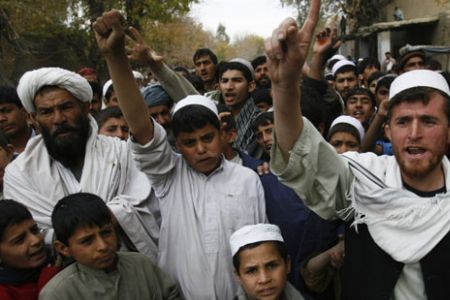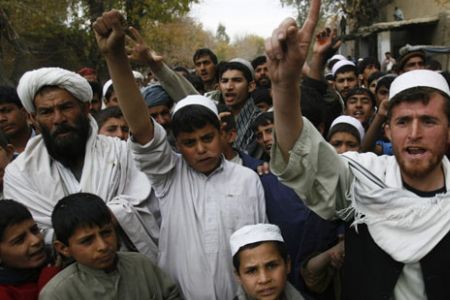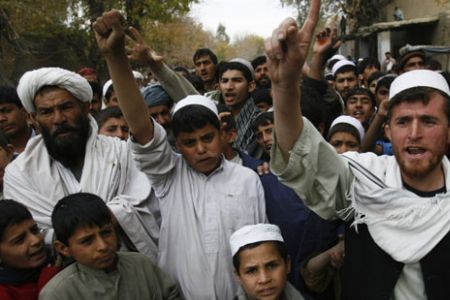 Afghan people have reportedly forced Finnish and Swedish soldiers from the US-led International Security Assistance Force (ISAF) out of Afghanistan's northern province of Samangan.
The forces apparently left Samangan on Monday after hundreds of enraged locals protested at the desecration of the Holy Qur'an in the United States, demanding the departure of foreign forces from their province, a Press TV correspondent reported.
The report comes after the organization of almost daily protests in Afghanistan since the American evangelical preacher Wayne Sapp set fire to a copy of the Holy Qur'an in a small church in Florida in March.
Terry Jones, the head of Dove World Outreach Center who had planned to burn Qur'an last year on the anniversary of September 11, 2001 attacks, was also present during the event.
The sacrilegious move unleashed a wave of mass protests in Afghanistan in early April and gained momentum last week. Almost 180 people have been killed and injured in the rallies.
Ten UN foreign workers were killed after a small number of furious protesters stormed into the UN headquarters in the northern Afghan city of Mazar-e-Sharif.
UN Secretary General Ban Ki-moon has condemned the repeated desecration of the Holy Qur'an, saying "Such actions cannot be condoned by any religion."
Ban's remarks come as the extremist American pastor has reportedly announced plans to defiantly spearhead another anti-Islam rally outside a Michigan mosque on April 22.
The brazen act of Qur'an burning comes at a time when Washington has expelled or detained individual Muslims in America merely for expressing views critical of the US support for Israeli atrocities against Palestinians and its selective policy in waging a global "war on terror."