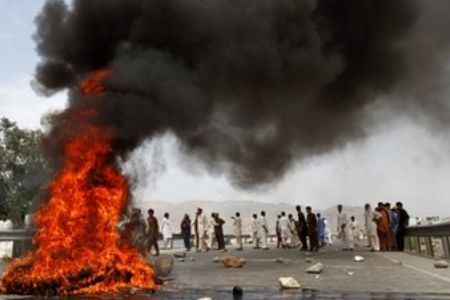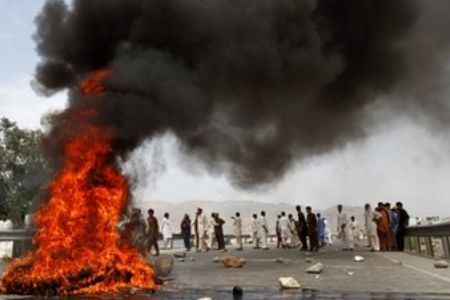 US-led troops have reportedly opened fire at demonstrators in northern Afghanistan, killing dozens of people and wounding more than 20 other civilians.
Thousands of people protested near a NATO base in Badghis province after NATO forces killed an Afghan police trainee, a Press TV correspondent reported.
The Afghan trainee had fired on foreign troops, killing two Spanish soldiers and their interpreter.
Afghan media said that the Afghan soldier shot and killed the Spaniards when they tried to remove an Afghan woman's veil by force.
The protesters also called on the Afghan government to help send Spanish troops to their country.
More than 800 Spanish soldiers have stationed in Afghanistan within the framework of NATO forces.
Some 140,000 US-led troops are currently stationed in Afghanistan. A further 10,000 are expected to be deployed to the war-ravaged country in the coming weeks.