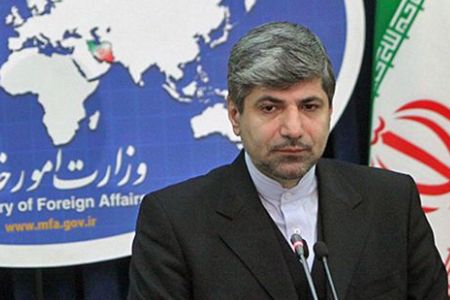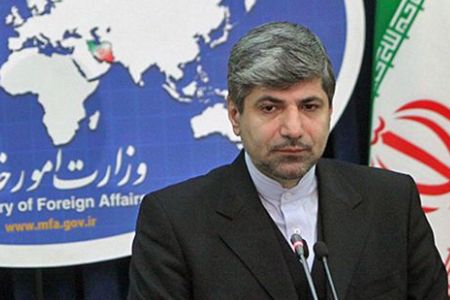 Iran's Foreign Ministry spokesman says the US is the main sponsor of terrorism and that it tries to cover up this fact by leveling accusations against other countries.
The US State Department in its annual report released on Aug. 5, 2010 accused Iran of supporting terrorism.
Ramin Mehmanparast on Monday rejected the State Department report and said, "Examples of US actions show that this country has been the biggest sponsor of terrorism over the past three decades but by leveling baseless accusations against other states it attempts to cover up its own actions."
He went on to stress that leveling such biased accusations against other countries could negatively affect international trust, which is essential to global security and stability.
Mehmanparast said that while Iran tries to cooperate with the international community on fighting terrorism "Western countries and the US have a double standard approach" towards it and allow terrorist to carry out their activities on their soil.
The Iranian foreign ministry spokesman added that US military presence in Afghanistan has resulted in the increase of narcotics production which is used to fund terrorism and extremism.
He described the Israeli crimes committed against the people of Palestine and Lebanon as other examples of Washington's role in spreading terrorism.
"The international community has paid a heavy price for the unilateral approach adopted by the US to [allegedly] fight terrorism and this is why the Islamic Republic of Iran believes that the US must be pressured to change its behavior," Mehmanparast concluded.
Iran, as a victim of terrorism, has always condemned all forms and manifestations of such acts of violence and taken drastic measures to fight terrorist activities.