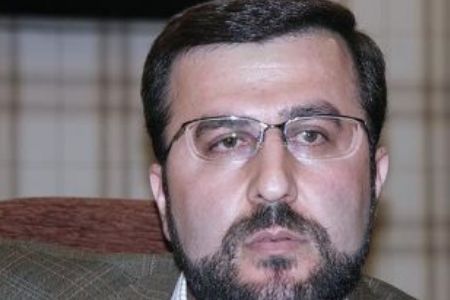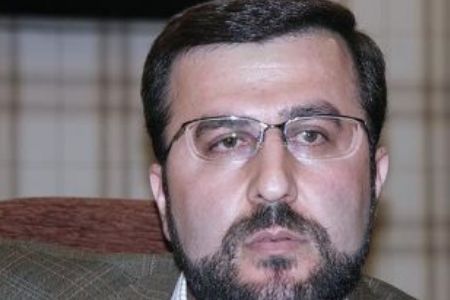 Iran's ambassador to The Hague says US and Western states are the main suppliers of weapons of mass destruction to dictators.
"It was out of fear of this truth coming to light that Western countries and America immediately took control of Libyan chemical weapons facilities and stocks after military intervention there," Kazem Gharibabadi said on Wednesday.
The diplomat, who also represents Iran at the Organization for the Prohibition of Chemical Weapons (OPCW), refuted recent US allegations about Iran's contribution to the chemical weapons program of the former Libyan dictator Muammar Gaddafi.
"Iran is the biggest victim of the chemical weapons which were gifted to [former Iraqi dictator] Saddam Hussein's regime by the US and its Western allies. After more than 22 years since the [Iraqi-] imposed war, chemically wounded veterans are still losing their lives on a daily basis after years of suffering from injuries," he added.
Gharibabadi said based on a report released by OPCW, 15 countries, including the United States and certain Western states were involved in providing Saddam with chemical weapons.
He emphasized that no country believes the US allegations because Iran's track records in fighting weapons of mass destruction are quite clear.
Iran's representative to OPCW said that under the Chemical Weapons Convention (CWC) all countries should destroy their chemical weapons by April 29, 2012.
"However, the United States as the world's biggest holder of chemical weapons – in addition to nuclear and microbial arsenals – has officially announced that it will keep thousands of tons of its chemical weapons and will not destroy them for more 10 years".
Gharibabadi said that the US is in non-compliance with CWC and the case will be brought up in the 16th annual conference of conventions member states which will kick off at The Hague on November 28. He added that Iran will play a prominent role in preventing Washington's lawlessness.
"Therefore, by leveling fictitious allegations, the US only aims to cover the above realities and overshadow the CWC's measure to probe that regime's (Washington's) non-compliance [with CWC]," he concluded.
Nearly 100,000 Iranians were affected by nerve and mustard gases used during the imposed war by the Western-backed Iraqi regime, and nearly one in every 10 died before receiving any treatment. About 5,000 to 6,000 Iranians are still receiving medical treatment for lingering and painful effects of exposure to Iraqi chemical weapons.