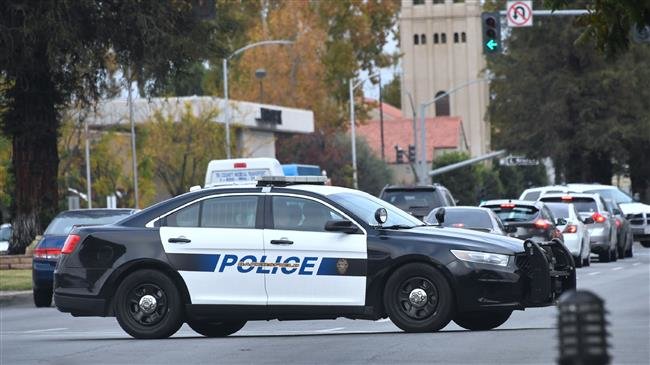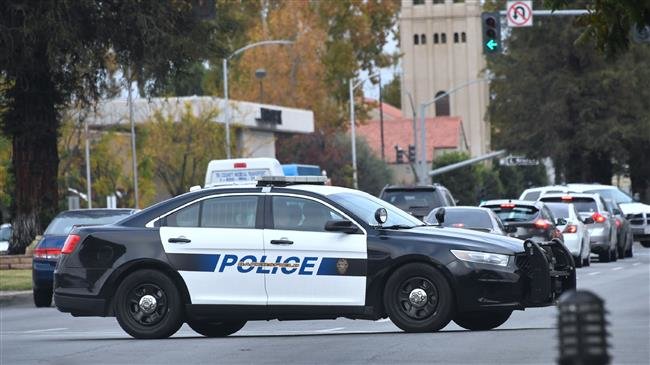 A mass shooting at a restaurant in the US state of California has left 13 people, including the gunman, dead.
The gunman reportedly used smoke grenades before firing into a crowd of around 200 people at the Borderline Bar and Grill in the city of Thousand Oaks on Wednesday, police said.
"There are multiple fatalities," said Eric Buschow of Ventura County Sheriff's Office, without giving a specific number.
Authorities confirmed a police officer was among the 11 injured.
The suspect, described as a bearded man wearing a black trench coat and mask covering his face, was confirmed dead after being "engaged and neutralized" by police, Andrew Fox, mayor of Thousand Oaks, said.
Eyewitnesses told local media that the gunman shot a security guard at the front door before entering the building and throwing smoke grenades.
Witnesses said the man was armed with a handgun and fired a dozen shots after throwing smoke grenades.
Video showed casualties being carried away from the bar by members of the public and the emergency services.
Thousand Oaks is located about 40 miles (64 km) from downtown Los Angeles, California's largest city.
The affluent city is home to several colleges and universities and is ranked as one of America's safest cities by the FBI.