North America
US military aircraft with 22 Marines aboard crashes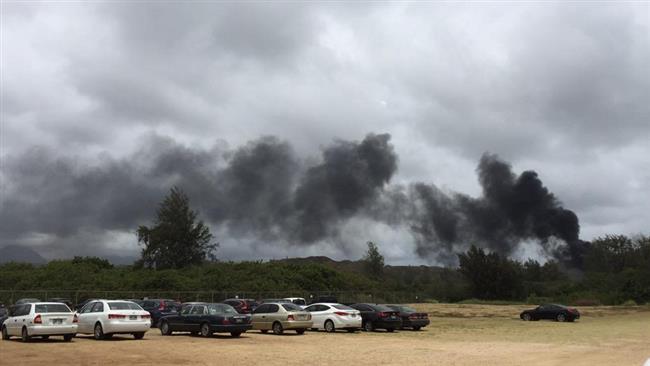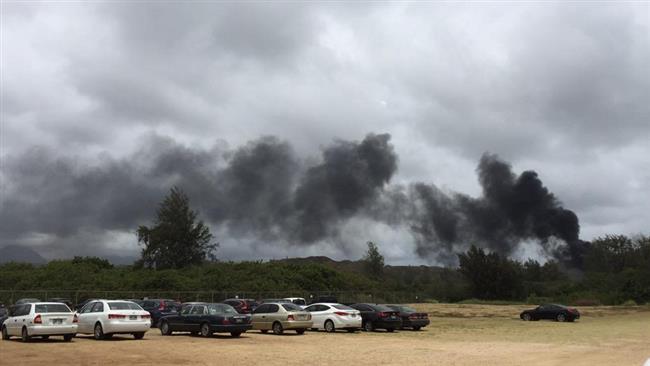 A US military aircraft with about two dozen Marines on board​ has crashed in the state of Hawaii, sending black plumes of smoke in the air, reports say.
The crash occurred at about 11:00 a.m. local time on Sunday at Bellows Air Force Base in Waimanalo.
A US Marine Corps statement said the aircraft was MV-22 Osprey, which takes off and lands like a helicopter and cruises like a plane. Twenty-two Marines were reportedly aboard. At least, one Marine was killed and 21 others were injured.
Osprey is designed for special operations, including infiltration, exfiltration and resupply.
The US Marine Corps initially said 12 Marines were injured. Later on, it confirmed one death, adding that all 21 of the others had been taken to hospitals for treatment.
"An MV-22 Osprey from the 15th Marine Expeditionary Unit experienced a hard-landing mishap while conducting training aboard Marine Corps Training Area – Bellows at approximately 11:00 a.m., Hawaii time," the initial Marine statement said.
"Twelve Marines have been transported to a local hospital for treatment. Emergency services are on-scene and responding," it added.