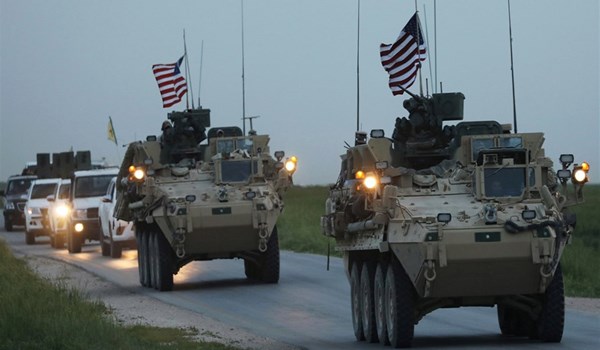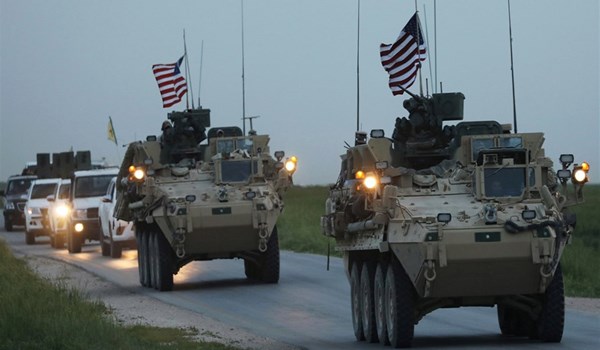 The US Army and its allied Syrian Democratic Forces (SDF) forwarded a new military convoy to Tabaqa airbase in Western Raqqa in Northeastern Syria on Tuesday.
The US forces and the SDF sent a joint military column from their base near Raqqa city to Tabaqa military airport.
A convoy, including 15 military vehicles carrying a number of gunmen on board, left their base near Raqqa city for SDF-run Tabaqa airbase via al-Ba'ath Dam and the village of al-Jazrah.
The convoy was accompanied by US-led coalition helicopters.
In the meantime, a number of SDF militias were killed or wounded in an attack by unknown raiders in the village of al-Salhabiyeh Qarbi West of Raqqa.
Field sources in Eastern Syria reported on Sunday that a US military convoy was dispatched from Simalka passageway at the borders with Iraq to the SDF-occupied areas in Hasaka province in Northeastern Syria.
They added that the convoy consisted of 90 tightly covered trucks which were sent to the US bases in al-Shadadi and Tal Tamar.
The US has accelerated dispatch of military convoys to Northern Syria in the past few days.