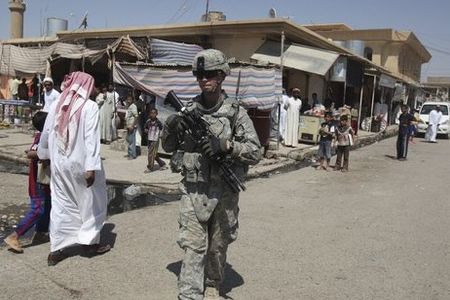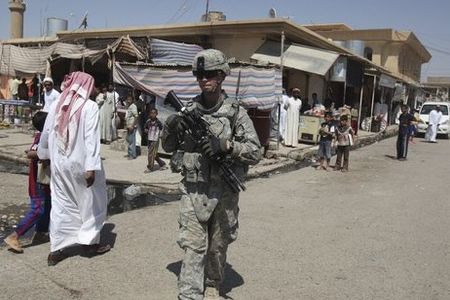 Iraqi security officials say the US military bases have come under rocket attacks, in the deadliest raid on the American forces since May 2009.
According to the Iraqi officials, six rockets have hit a US military base in the southern city of Nassiriya. There is no immediate report on possible damage to the base.
On Friday, another US military base was attacked in the northeastern city of Baqouba, the capital of Diyala province.
Earlier, the US military said in a brief statement that "five US service members were killed Monday in central Iraq," but gave no additional details on the attack.
Iraq's interior ministry said the troops were killed when a barrage of rockets hit Camp Victory in the southwestern outskirts of Baghdad.
Washington officially ended combat operations in Iraq in August last year and according to American officials, the US army only acts as an advisor and help to the Iraqi security forces.
However, there have been numerous reports about the involvement of the US troops in military operations in Iraq.
There are currently about 50,000 US soldiers in Iraq, who are due to leave the country by the end of this year in line with the 2008 US-Iraq Status of Forces Agreement (SOFA).
At the time, several prominent Iraqi figures, among them Muqtada al-Sadr, protested the passing of the SOFA accord, arguing that it violates Iraq's sovereignty and legitimizes the occupation.
The pact was initially expected to be put to a nationwide vote in 2009. However, the Iraqi government, under the US pressure, decided against the referendum.