North America
US military blocks proposed railway connecting North, South Korea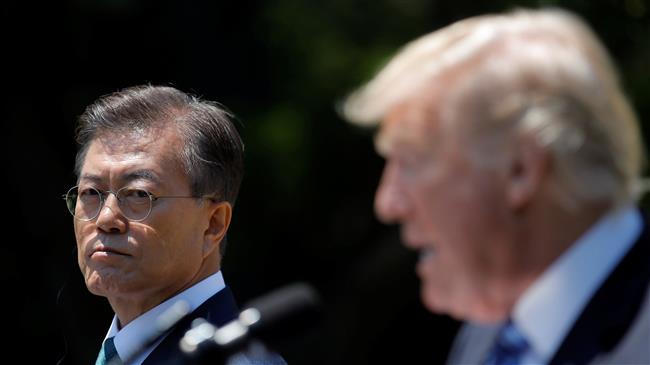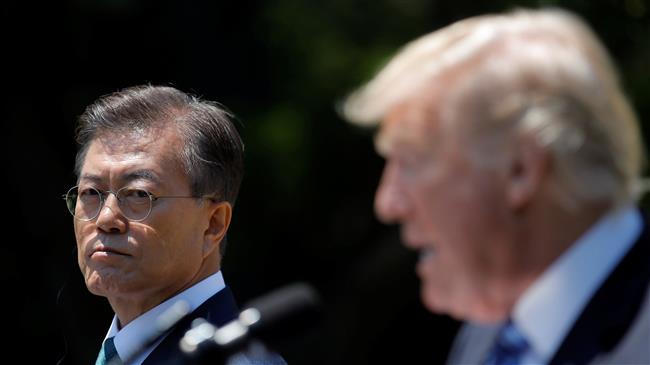 The United States has blocked a train project connecting North and South Korea amid deepening split between Washington and Pyongyang.
The two Koreas planned to begin a joint field study last week by sending a train from the South capital Seoul, across the length of North Korea all the way to Sinuiju on the Chinese border.
Their application, however, was denied by the US-led United Nations Command, which has controlled all movement through the demilitarized zone (DMZ) that bisects the peninsula, since the end of the Korean War in 1953.
The blockade highlights a growing division between North Korea and the US, which has called for denuclearization as a prerequisite to any economic cooperation.
The US-led military body said in a statement that it requested "more fidelity on the details of the proposed visit."
The project was proposed last month by South Korean President Moon Jae-in, for creating a "Northeast Asian railroad community" between the two Koreas, the United States and four parties, including China, Russia, Japan and Mongolia, according to the president's office.
He has called for the rail links by year's end.
The move is part of a wider push by the South to improve ties with Pyongyang and set the stage for large-scale investment.
South Korea is set to send special envoys to North Korea on Wednesday.
Economic cooperation with Pyongyang, however, appeared to be complicated as international sanctions meant to punish Pyongyang for its nuclear and missile programs remain in place.
The rail projects denial by UN command came only one week after US President Donald Trump cancelled a planned trip by his Secretary of State Mike Pompeo to North Korea.
He said that the trip was cancelled "because I feel we are not making sufficient progress with respect to the denuclearization of the Korean Peninsula."
This happened after North Korean senior officials warned Washington in a letter that nuclear negotiations are "again at stake and may fall apart," CNN cited sources familiar with the process.
The letter that was delivered to Pompeo only hours before his trip, also warned that Pyongyang could restart "nuclear and missile activities," if the talks break down.
According to sources, the letter stated that North Korean leader Kim Jong-un felt that the process could not move forward as "the US is still not ready to meet (Pyongyang) expectations in terms of taking a step forward to sign a peace treaty."
Kim and Trump met at a summit in Singapore back in June, after which they issued a broad statement on working towards denuclearization and better diplomatic relations.
This week, a North Korean newspaper slammed at the Trump administration for its "double-dealing" and "hatching a criminal plot."
The Rodong Sinmun newspaper said in an editorial issued on Sunday that American special units based in Japan were staging an air drill aimed at "infiltration into Pyongyang."
The editorial urged Washington to give up the "pointless military gamble" and implement the Singapore agreement.