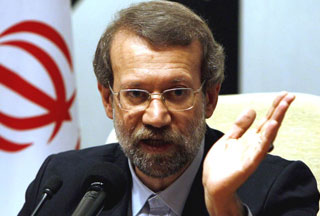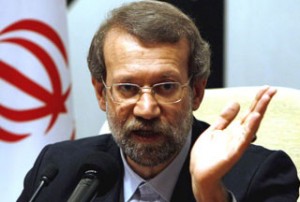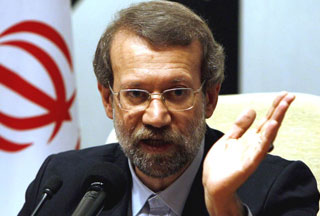 After the US begun beefing up its military presence and war paraphernalia off the Iranian coast, Iran's Majlis Speaker Ali Larijani warns against the US political ploy in the region.
"The deployment of new US missile systems under the guise of protecting the region and establishing security is just a new political fraud," Larijani said.
"It is interesting that they (US officials) give concerns of regional countries about Iran as the justification of the move," he added.
It has been reported that the US has begun increasing its military presence and war paraphernalia off the Iranian coast in addition to imposing new sanctions on the Tehran government.
Unnamed US military officials said that Washington has taken silent steps to increase the capability of land-based Patriot missiles on the territory of some Arab states in the Persian Gulf region.
The Iranian Majlis speaker warned US officials that more equipment in the region would cause concern for regional countries and even the US soldiers.
He stressed the importance of strengthening unity among Muslim countries in the region to thwart US conspiracies.
On Sunday, the US military fired a ballistic missile at a US Army site at the Kwajalein Atoll in the Marshall Island and minutes later launched a ground-based interceptor missile from Vandenberg Air Force Base in California in an attempt to shoot down the ballistic missile.
However, the sea-based X-band radar "did not perform as expected" in the test, the MDA said in a statement.