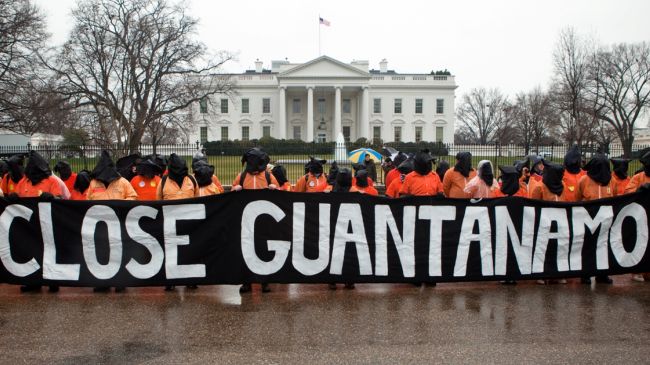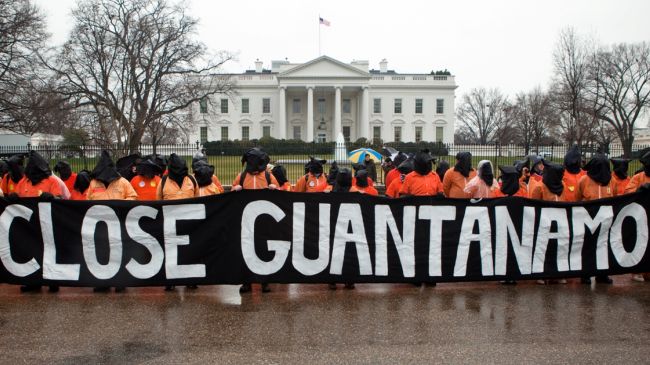 Guantánamo Bay prisoners on hunger strike accuse the US military of using force-feeding techniques as a method of punishment and manipulating data about the hunger strike.
Letters from a Yemeni and a Saudi detainee reveal that "around 17" prisoners remain on a hunger strike, but they allege that the number is kept artificially low by a "new strategy" of only force-feeding detainees when their weight declines to dangerous levels, the Guardian reported on Thursday.
A Miami Herald tally reported that about 40 detainees were on hunger strike as of March 19, down from a peak of 106 last spring. Currently, a total of 154 men are being held in the detention center.
"There is a scheme here to avoid blame about the force-feeding," wrote Emad Hassan, a Yemeni and persistent hunger striker who remains at Guantánamo despite the US government clearing him for transfer in 2010.
"They manipulate the brothers being force-fed so that they will stop their hunger strikes," Aamer wrote in a letter dated January 8.
However, the US military has denied the allegations made by the detainees and defended its treatment of the strikers.
Letters from Guantánamo detainees go through a time-consuming declassification process. They were provided to the Guardian by Reprieve, a UK-based human rights group that represents several detainees.
The letters, written in March and April, allege that the medical personnel will "use any and every thing" to make the force feeding "as excruciating as they can," particularly for hunger strikers designated as non-compliant.
In January, Amnesty International condemned the US for its continued operation of Guantanamo. It said the torture of detainees at the prison is a prime example of America's double standard on human rights.