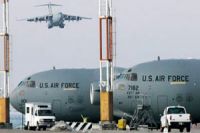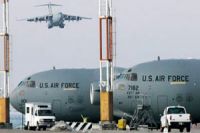 A US military plane has smashed into the ground and broken into three pieces after taking off from the Manas Air Base in Kyrgyzstan.
According to Press TV, Kyrgyz Civil Aviation Agency said the C-135 tanker plane lost contact with the US-run airbase seconds after its take-off on Friday and crashed in an area, some 200 kilometers from Bishkek.
There was immediately no report on the number of the casualties.
US military officials have yet to comment on the cause of the crash.
Washington has been using Manas military installations as a transit point, for transferring troops and equipment into and out of Afghanistan since 2001.