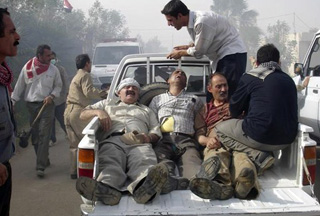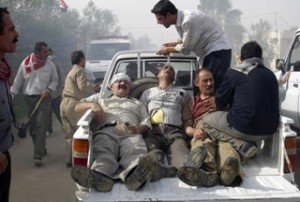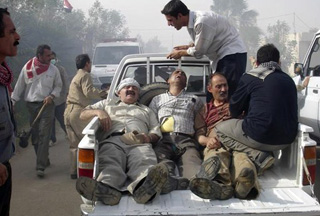 The US military provides medical help to Mujahedin-e Khalq Organization (MKO) members in Camp Ashraf in Diyala, after the enclave was attacked by Iraqi forces.
Earlier on Tuesday, Iraqi security forces attacked Camp Ashraf, the training base of the MKO terrorist group, about 60 km (37 miles) north of Baghdad.
According to senior Iraqi security officials, the death toll of MKO members killed in the incident stood at eleven, while around 300 others were wounded.
Washington has promised to negotiate with Baghdad to ensure the security of the Iranians detained in the camp.
Following the approval of Iraq's government on Friday, a medical team from the US-led Multinational Force-Iraq arrived at Camp Ashraf to provide medical assistance to the injured dissidents, AFP reported.
The MKO was founded in Iran in the 1960s, but its top leadership and members fled the country in the 1980s after carrying out a series of assassinations and bombings against Iranian citizens and officials.
Many countries including the United States, Canada, Iraq, and Iran have all designated the MKO as a terrorist organization.