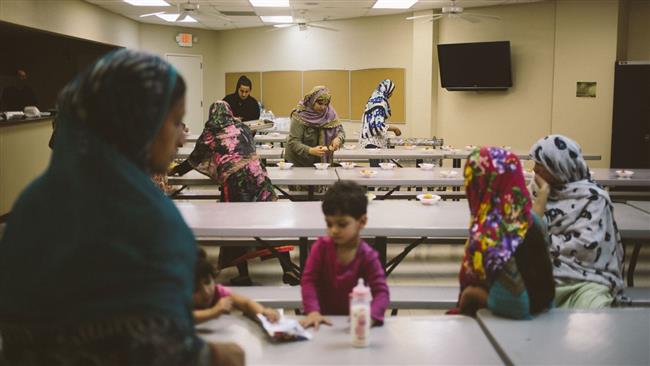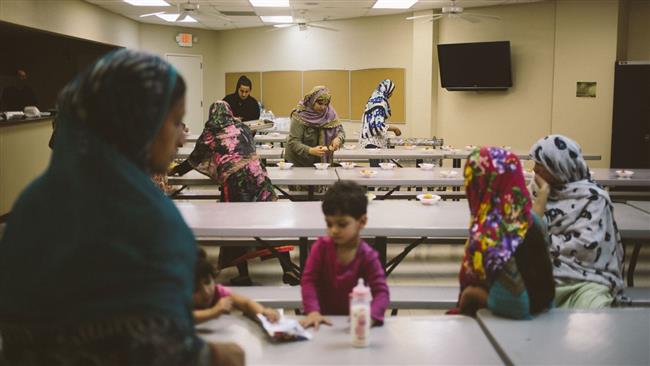 Several mosques in the US city of Houston in Texas have opened their doors to those displaced by Hurricane Harvey, providing supplies and shelter to Americans, despite warnings of a significant rise in anti-Muslim sentiments and hate crimes this year.
As the floodwaters kept rising in the city, the Houston-area mosques offer the victims a dry place to sleep, food and other supplies, The Washington Post reported.
The president of the Islamic Society of Greater Houston M.J. Khan said that he started to load up on towels and bedding last weekend when the rain began to fall.
"Look, helping is a total no-brainer," he said. "You don't even have to discuss or debate it. It's part of our faith and part of being human. I always feel that this is why God created human beings: for us to help each other."
He assured that people, who take shelter in the mosques "will not be disturbed, they will not be displaced, they will not be moved."
Another mosque in the city of Beaumont—the Islamic Society of Triplex— started to offer food and volunteer medical care to the neighbors, according to Amna Ahmed, a member of the mosque.
The members of the mosque–even though many of them had to evacuate their homes south of Houston–delivered meals to an estimated 500 people at the city's two emergency shelters on Thursdays night, Ahmed said.
She said the mosque plans to bring another large supply of meals to a basein Port Arthur.
A non-Muslim American woman, who took shelter in the Champions mosque's gym said, "Muslims are just like any other type of person. They're caring, loving, giving people."
"I feel very fortunate that they were open and willing to come and have this space," AP quoted Katherine McCusker as saying.
Many other Americans, who were being housed in mosques, have also taken to social media, saying that they enjoyed the Muslim tradition of hospitality.
Muslim activist Saira Siddiqui, who is a student in social justice, said the disaster provided an "an opportunity for us to simply get to know one another. And that is what will bring about long-term change."
The storm made landfall last Friday as the most powerful hurricane to hit Texas in over five decades. It has since been downgraded to a tropical depression as it heads to the Texas inland and parts of neighboring Louisiana.
Some 779,000 Texans have been told to leave their homes and another 980,000 fled voluntarily amid dangers of new flooding from swollen rivers and reservoirs. So far, at least 44 people were dead or feared dead, according to Texas officials.
Anti-Muslim sentiments and hate crime incidents have been on the rise across the United States since President Donald Trump started his presidential campaign, during which he promised to impose a "complete and total shutdown" on Muslims entering the US, according to the Council on American-Islamic Relations (CAIR).
In a report published in July, CAIR said hate crimes have spiked since 2016, which was the worst year on record for anti-Muslim incidents. It also warned that 2017 could be the worst year for US Muslims if anti-Islam bias and hate crimes continue at this rate.
"The presidential election campaign and the Trump administration have tapped into a seam of bigotry and hate that has resulted in the targeting of American Muslims and other minority groups," said Zainab Arain, a CAIR coordinator.
The report said that common forms of hate crimes against Muslims from April to June this year involved harassment, physical violence or property damage.