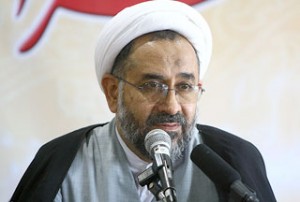 Iran Intelligence Minister confirmed reports concerning the success of the intelligence operation to free Iranian diplomat abducted in 2008.
IRI intelligence forces in a high-security operation freed Heshmatollah Attarzadeh who was kidnapped on November 14, 2008 by armed groups in Peshawar.
The diplomat has now reunited with his family in Iran.
Haydar Moslehi said that Mossad and American intelligence bodies had been supporting the kidnappers, adding that the two spy agencies were stunned by the releasing operation.
Moslehi warned countries in the region about the dangers of foreign forces presence in the region adding that the so-called guardians of human rights were undermining peace in the region by fueling sectarian conflicts in the region.
Moslehi emphasized that the kidnappers of the Iranian diplomat were supported by the US and Mossad, yet the Islamic Republic of Iran hadn't yield to their demands.
Moslehi also added that those countries assisting western intelligence services are not able to counteract operations carried out by Mossad or organizations of such caliber.
He added that after the kidnapping of Attarzadeh, the Ministry asked Pakistan to help free the diplomat, however no action was taken by the country and that was the time when the IRI intelligence and security forces decided to act independently.