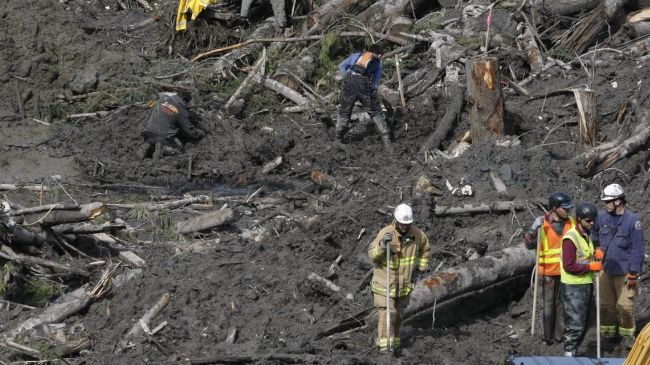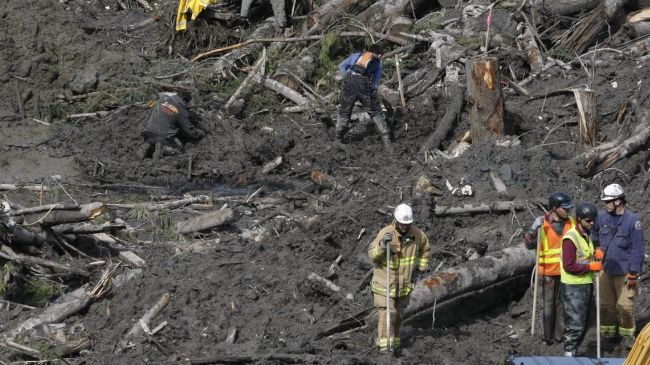 The official death toll from Washington's mudslide has reached 27, The New York Times reported Tuesday, while only 19 have been identified.
On Monday 24 people were confirmed dead, with 18 identified.
Officials said identification was a slow process. The mudslide hit with enough force to compress a car into the size of a refrigerator or splinter a tree. Searchers are sometimes finding only partial remains, according to The Seattle Times.
"It is correct to say that it is very difficult in some of the finds to make identifications," said Steve Harris, a division supervisor for the incident command post based in Darrington, the town that serves as an eastern hub of search operations for one of the state's worst natural disasters of the past century.
Rescue workers are still trying to recover more bodies believed to be buried in the March 22 mudslide. Officials have released the names of 22 people presumed missing. After days of rain, Monday dawned clear in Darrington.
President Barack Obama has approved an expanded emergency declaration, allowing for federal help and reimbursement on rescue operations. But The Seattle Times said only a declaration of major disaster would make direct federal aid available for affected families.
According to the report, with such a designation the help could include up to 18 months of temporary housing and grants for home repairs, medical expenses, and unemployment benefits.