Syria
US must reconsider stance on Syria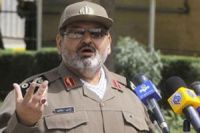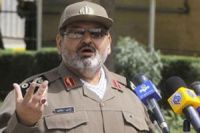 Iran's Armed Forces Chief of Staff Major General Hassan Firouzabadi says the United States should reconsider its support for al-Qaeda terrorists in Syria.
According to IRIB, Firouzabadi said on Sunday that US President Barack Obama has received wrong reports about events on the ground in Syria.
Referring to the nomination of Democratic Senator John Kerry to replace Hillary Clinton as the next US secretary of state, Firouzabadi stated Washington must rethink its "hasty stance" on supporting the al-Qaeda terrorists in Syria and allow the new US secretary of state to map out his job according to the reality on the ground in the Arab country.
On December 21, US President Barack Obama nominated Kerry and said he was the "perfect choice" for the position.
The Iranian commander said the "majority of Syrians" want peace to be established in the country. He called on the international community not to be deceived by the "false reports of Western, Hebrew and Arab media" about the events in Syria.
Syria has been experiencing unrest since March 2011 and many people, including a large number of security forces, have been killed in the turmoil.
The Syrian government says the chaos is being orchestrated from outside the country.