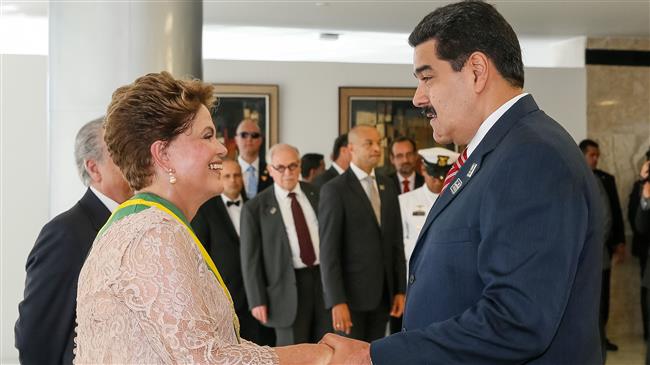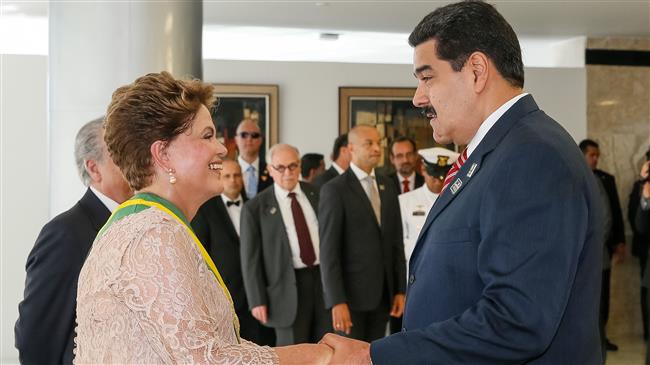 Venezuelan President Nicolas Maduro has called on Washington to respect relations with Caracas during a rare encounter with US Vice President Joe Biden in Brazil.
"I have demanded this time what we had demanded from the US 1,000 times before: a relationship based on respect, nothing else," Maduro said Friday while commenting on his brief meeting with Biden during the inauguration ceremony of Brazil's re-elected President Dilma Rousseff in Brasilia.
"I believe he (Biden) realized during his time here [in Brazil] that we have a relationship of cordiality and fraternity within our diversity," added the Venezuelan leader.
He said he met the US vice president after exiting a bilateral meeting with Rousseff at the Planalto Presidential Palace.
"There is room for everyone in Latin America, and the Americans must understand that," Maduro said, adding, "We have a government in Venezuela that complies with international law and is appreciated and supported by the whole continent."
The development came after Washington imposed another set of sanctions last month against high-level Venezuelan officials over the anti-government protests that erupted in the country in February 2014.
The legislation has caused further friction in ties between the two nations.
Caracas and Washington remain at odds since the late Hugo Chavez became president in 1999. Both sides have refused to exchange ambassadors since 2010. The countries have chargé d'affaires running their respective embassies.