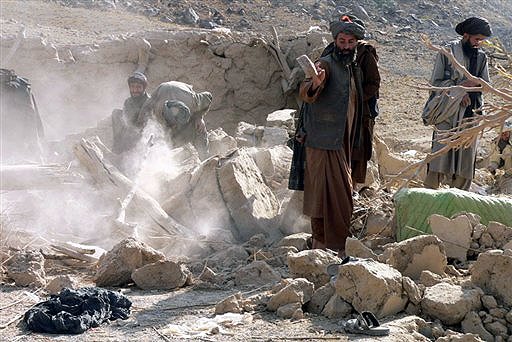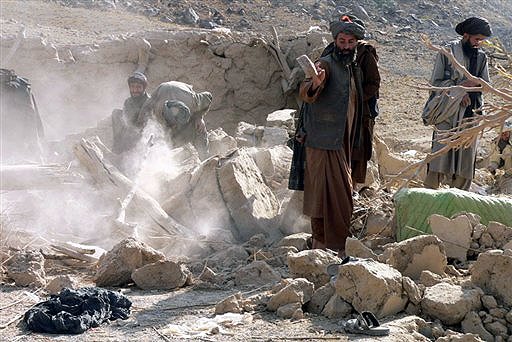 A number of civilians have lost their lives again in the latest spate of airstrikes by the International Security Assistance Force (ISAF) in the southern Helmand province in Afghanistan.
According to a statement by ISAF, the Afghan civilians were accidentally killed and wounded in Naw Zad district, Helmand province on Friday when the US-led forces wanted to target a Taliban commander in the area, a Press TV correspondent reported on Saturday.
The statement said ISAF ordered an airstrike on two vehicles presumed to be carrying a Taliban leader and his associates, but later discovered they were transporting civilians.
ISAF, which has not yet given any specific details on the number of deaths, also stated that it had launched an investigation into the incident.
The latest incident comes after nine people, including children were killed in a NATO airstrike near the border with Pakistan earlier this month.
According to a recent report by the United Nations, the number of civilian deaths in war-ravaged Afghanistan hit a record high of 2,777 in 2010, marking a 15 percent increase in civilian fatalities compared to 2009.
Afghan officials, including Hamid Karzai, have repeatedly condemned the civilian casualties and called for an end to foreign troops' attacks on Afghan civilians.
Last year saw a considerable spike in the number of attacks on US-led soldiers in Afghanistan with more than 710 troops killed.
The increase in the number of deaths among US-led foreign troops in tandem with the heavy civilian casualties have given rise to a marked intensification of global opposition to the US-led mission in Afghanistan.
NATO-led International Security Assistance Force has some 140,000 troops in Afghanistan, two-thirds of whom are from the United States.