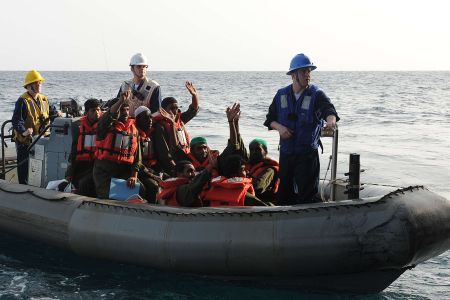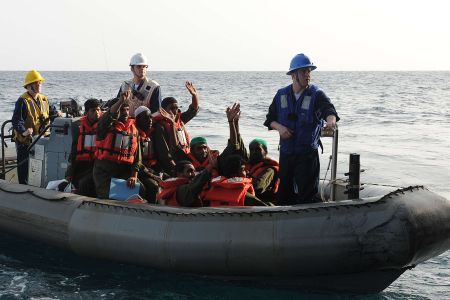 Eight Iranian sailors have been handed over to the Iranian navy after being rescued by US navy helicopters in the Arabian Sea, the Iranian navy reports.
"Having been informed of their rescue, the Iranian navy contacted US navy officials to arrange for the safe return of the sailors," Navy Commander Rear Admiral Siavash Jareh told IRNA on Friday.
The transfer of the sailors to an Iranian navy vessle took place on Friday in the Arabian Sea.
Two helicopters from the nuclear-powered carrier USS Harry Truman carried out the rescue on high seas, after an F/A-18 jet assigned to the carrier squadron spotted a fishing boat on fire on Wednesday.
The local Navy commander added that none of the Iranian sailors were injured and that they are in good condition.