North America
US not in position to launch war against Syria: Analyst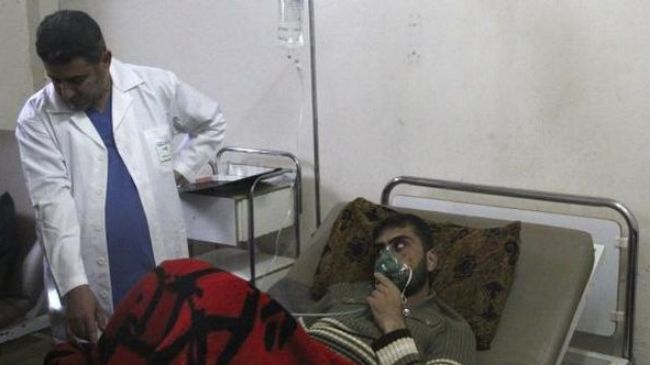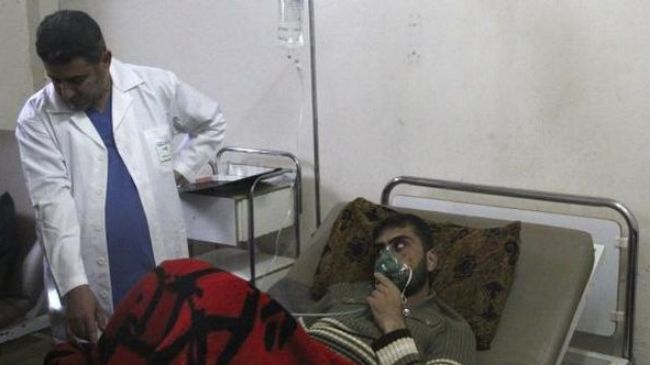 The United States is not in a position to launch a so-called humanitarian offensive against Syria, an American political commentator says.
Yuram Abdullah Weiler, a journalist and an anti-war activist based in Denver, made the remarks in a phone interview with Press TV this week, commenting on a recent poison gas attack in Syria that killed two and wounded up to 100 people.
"We have a situation in the Syrian conflict where each side is blaming the other. We have been through this at least twice before. Syrian state television blamed members of the al-Qaeda-linked Nusra Front for using chlorine gas at Kfar Zeita," Weiler said on April 14.
"It is known that Jabhat al-Nusra has large amounts of chlorine gas under their control since the only chlorine gas plant in Syria is near Aleppo, and that was taken over by this terrorist group in August of 2012. So, this would seem to substantiate reports by the Syrian government that these shells and rockets with chlorine warheads are in fact being used by the foreign-backed Takfiris against the Syrian government troops," he added.
The attack in Kfar Zeita, which reportedly occurred on April 12, was similar, although on a much smaller scale, to an August 21, 2013 chemical attack in Ghouta near the Syrian capital Damascus, the responsibility for which has not been officially established. The final report of the United Nations Mission to investigate allegations of the use of chemical weapons did not address the question of who was responsible for the gas attack in Ghouta.
On April 13, Barack Obama's ambassador to the United Nations, Samantha Power, said that reports of a poison gas attack in Syria were so far "unsubstantiated," and that the US was trying to establish what happened before it considered a response.
"This could be some posturing for the so-called 'humanitarian' intervention," said Weiler.
When asked if the United States could be thinking about directly entering the conflict in Syria, Weiler responded, "Although they are making noises of posturing in that direction, I would really doubt it. The US currently has its hands full. With the situation in Ukraine escalating day by day, Obama is really trying to find some graceful way not to become engaged in a greater conflict with the Russian Federation."
"We've been through this before. Last August, Obama threatened a cruise missile attack on selected Syrian targets, but he had to back down in view of the opposition to US attack plans that was posed by Russia and China. And it was an embarrassment when the alternative media did expose the truth of who was behind the Ghouta attack, which appeared to have been an Israeli-Mossad /Saudi joint venture with support from certain US 'defense' contractors," Weiler stated.