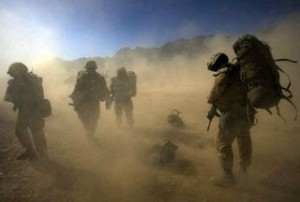 The US military has cancelled its plans to send a 3,500-strong army brigade to Iraq, amid reports of losing security in Afghanistan.
The Defense Department said on Friday that the 1st Infantry Brigade Combat Team from the 10th Mountain Division based in Fort Drum, New York, had been scheduled to enter Iraq in January, but will not deploy.
The news comes as the US commander in Afghanistan warns of losing the war in the devastated country to militants and has asked for major reinforcements.
The deployment cancellation to Iraq could possibly free up troops for the war in Afghanistan, however, US officials say the decision was based on a thorough assessment of the security environment in Iraq.
About 119,000 US troops are currently stationed in Iraq, down from about 140,000 at the beginning of the year.
The number is expected to decrease by 50,000 by the end of August 2010, after January elections in Iraq, says the US commander in Iraq, General Ray Odierno.