North America
US nuclear weapons upgrades damaging American economy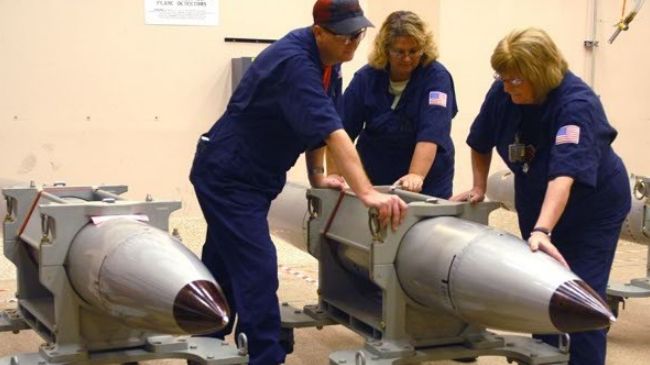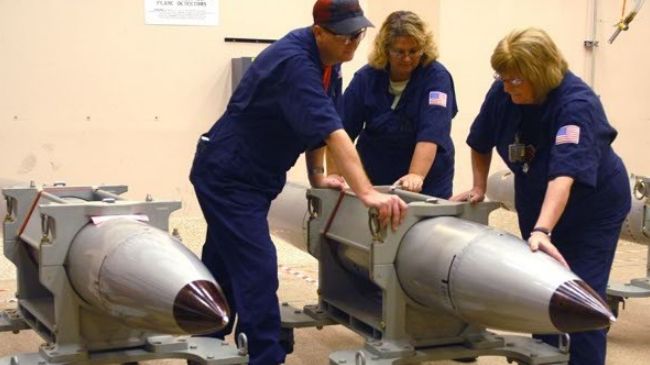 US President Barack Obama's drive to upgrade the nuclear weapons stockpile will take a heavy economic toll on the American population, an analyst tells Press TV.
"Obama is asking this great sum from the Congress – in the Congress, the Republicans said that the Pentagon budget will cost Americans [nearly] 2 billion dollars every day based on 526 billion per year," said Hisham Jaber, director for the Center of Middle East Studies in Beirut.
This is while Obama's 2014 budget proposal outlined a half-billion-dollar increase for the nuclear explosives program that currently gets more than USD 7 billion a year, while cutting funds to the nuclear nonproliferation budget.
The analyst further criticized the growing conflict between Republicans and the Obama administration over the budget plan, adding that "Republicans believe that Mr. Obama would reduce spending on the priorities for the American people like education, social security and Medicare, and to create jobs and many infrastructures. Now, he's asking for that sum of money to reform the nuclear weapons."
Jaber went on to say that even an agreement signed between Russia and the US to cut the number of American nuclear warheads to 1,500 by 2018 will pass on additional costs to the American population.
"To reduce it, they need to reform and to modernize those warheads. It will cost a lot of money! Also, the destruction of the old warheads also needs a special budget estimated in the billions. The nuclear waste cleanup program is also in the budget of Obama," Jaber concluded.
On Wednesday, US President Barack Obama proposed a USD 3.77 trillion spending blueprint to Congress, which is expected to see strong opposition from lawmakers. The White House and Congress have battled for two years over budgetary issues, failing to reach common ground.