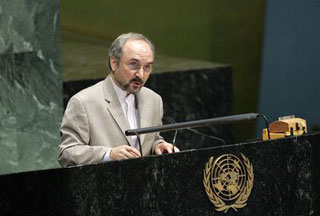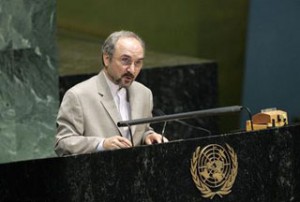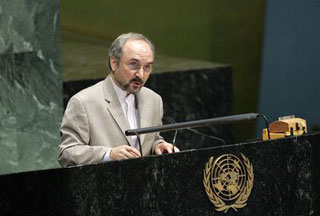 Iranian Ambassador to the United Nations Mohammad Khazaee describes the US threat of using nuclear weapons against other countries as state terrorism.
"Threats of using nuclear weapons against a nation are a clear sample of the state terrorism," Khazaee said at the United Nations Counter-Terrorism Committee (CTC).
He called for a frank fight against terrorism, saying, "Certain countries should not use the case as a political instrument to promote their expansionist goals and dispatch troops to remote parts of the world and to the Middle East in particular."
The Iranian envoy slammed such practices as adopting double standards and taking political advantage of the issue as well as making moves, which will actually serve to expand terrorism. He said, "Iran is a victim of terrorism and has always condemned acts of terror and the instrumental use of this phenomenon."
He urged all UN member countries to remain committed to legal and international regulations.
Khazaee said that state terrorism and the use of military force against poor nations under the pretext of a war on terror is a "serious danger" to global security and a clear breach of international rights and the Geneva Convention.
He noted that recent threats made by US officials about resorting to the use of nuclear arms against the Islamic Republic were a clear example of state terrorism and a violation of international rights.
The Iranian diplomat called on the international community to denounce the posing of threats against a country which is a member of the United Nations and a signatory to the Nuclear Non-Proliferation Treaty (NPT).
Threats of any kind are against article two of the U-N charter. Tehran says it plans to submit a formal complaint to the United Nations.