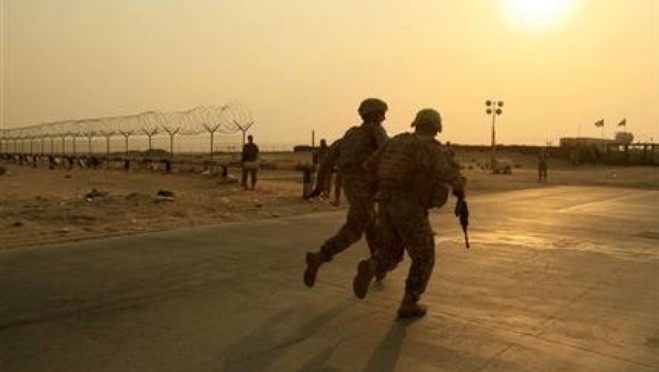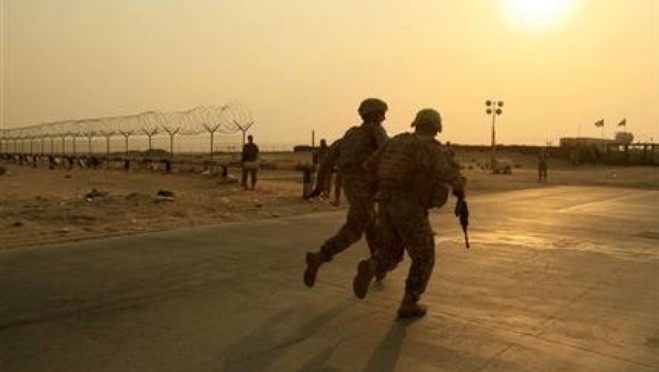 Thursday witnessed the withdrawal of the last US occupation combat brigade from Iraq. Although US military restricted journalists from reporting the movement of the brigade until it crossed the borders with the Kuwait, reporters said the troops expressed their relief at leaving the occupied country. Reporters also said the soldiers cried from Kuwait: "We won, we won".
But many commentators look at these "victory cries" as a mockery by itself. Robert Fisk wrote in the daily The Independent an article titled by: "US troops say goodbye to Iraq" with a subtitle: " Torture. Corruption. Civil war. America has certainly left its mark".
In this article Fisk criticized these cries as "infantile cries from teenage soldiers. "
"We should not be taken in by the tomfoolery on the Kuwaiti border in the last few hours, the departure of the last "combat" troops from Iraq two weeks ahead of schedule. Nor by the infantile cries of "We won" from teenage soldiers, some of whom must have been 12-years-old when George W Bush sent his army off on this catastrophic Iraqi adventure."
He undervalued this "victory" adding that the risk is still existing: "They are leaving behind 50,000 men and women – a third of the entire US occupation force – who will be attacked and who will still have to fight against the insurgency."
"They will still be in occupation – for surely one of the "American interests" they must defend is their own presence – along with the thousands of armed and indisciplined mercenaries, western and eastern, who are shooting their way around Iraq to safeguard our precious western diplomats and businessmen. So say it out loud: we are not leaving."
On other hand, Robert Fisk in this article believes that the occupation soldiers had brought plague to this Arab country.
"Instead, the millions of American soldiers who have passed through Iraq have brought the Iraqis a plague."
"They brought the disease of civil war. They injected Iraq with corruption on a grand scale. They stamped the seal of torture on Abu Ghraib – a worthy successor to the same prison under Saddam's vile rule – after stamping the seal of torture on Bagram and the black prisons of Afghanistan. They sectarianized a country that, for all its Saddamite brutality and corruption, had hitherto held its Sunnis and Shias together," he added.
"They came. They saw. They lost. And now they say they've won," Robert Fisk said.