Iraq
North America
US occupation forces responsible for uptick in Daesh terror acts, says Iraq's Harakat al-Nujaba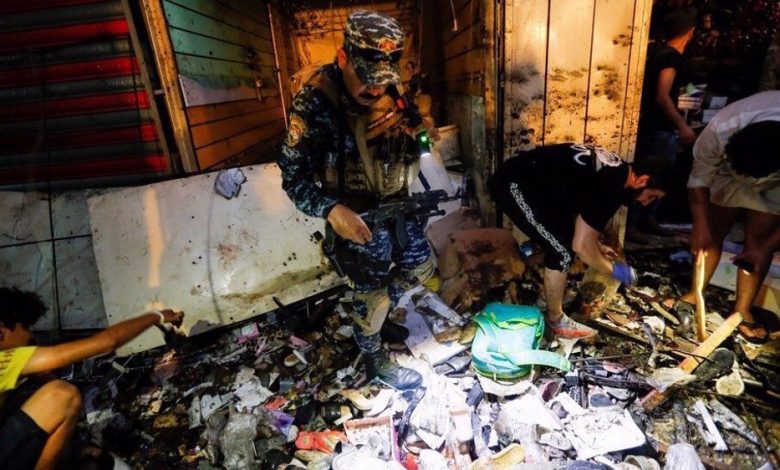 The secretary general of Iraq's Harakat Hezbollah al-Nujaba resistance group has held US occupation forces responsible for the upsurge in terrorist attacks by Daesh Takfiri terrorists across the country, saying the current situation proves that terror outfits are all tools in the hands of hegemonic powers.
"The rise in criminal activities of Daesh sleeper cells, behind which the occupier is standing, is yet another evidence that this terrorist organization is nothing but a miserable tool in the hands of global arrogance. We call upon our brave brethren serving within the ranks of security forces and Popular Mobilization Units (PMU) not to be lenient and to mount preemptive strikes [against Daesh]," Akram al-Kaabi wrote in a post published on his Twitter page on Monday.
Kaabi said the current developments sound the alarm for Iraqi security forces and anti-terror PMU fighters, better known by the Arabic name Hashd al-Sha'abi, stressing that Iraqi forces should target terrorist hideouts in northern and eastern provinces of Kirkuk and Diyala.
"We should not overlook vicious conspiracies aimed at diverting Iraqi forces' attention away from the present state of affairs and plunging the country into spiraling crises," the Harakat al-Nujaba chief noted.
On October 27, Daesh carried out an attack on a military base in Rashidiya, in the northern outskirts of Baghdad, shortly after the terror group launched a series of deadly raids in the provinces of Diyala, Kirkuk and Salahuddin.
An unidentified security source told Iraq's Shafaq news agency at the time that Daesh militants "carried an attack on 11th Iraqi Army Division within the area between Deraa al-Fayyad village and Abdullah al-Fayyad village (al-Mabazel)."
The Iraqi Air Force intervened to repel the assault, launching several airstrikes against the terrorists, the source added, without elaborating on further details.