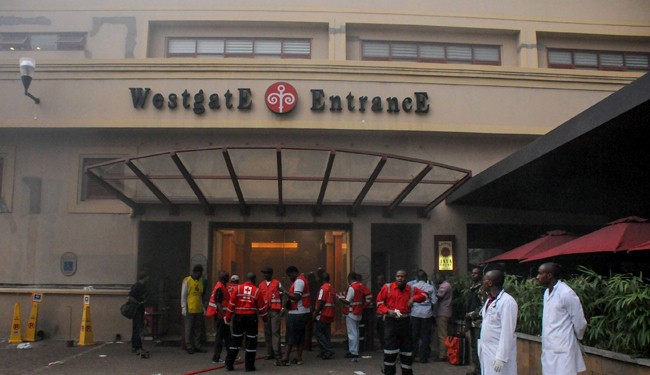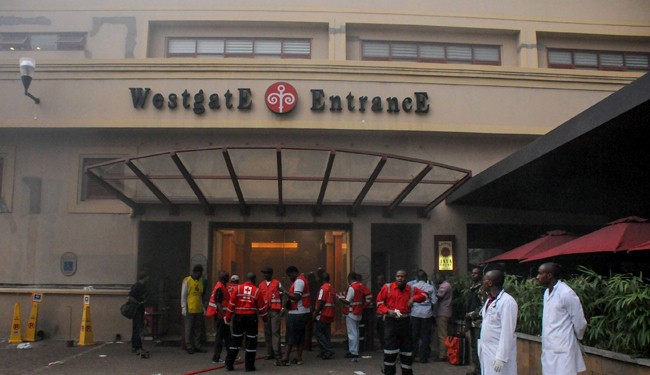 US forces are reportedly drafting target lists for possible strikes in Kenya following Sunday's deadly attack in capital Nairobi, a former US general has said.
"They're developing targets . . . and refining target lists, trying to fill in any gaps that we possibly have" on potential locations of al Shabaab strongholds in Kenya and elsewhere on the African continent, former Army Vice Chief of Staff Gen. Peter Chiarelli said Sunday.
Kenyan troops were locked in a fierce firefight with Somali militants inside an upmarket Nairobi shopping mall on Sunday in a final push to end a siege on Nairobi's Westgate shopping mall that has left at least 59 dead and some 200 wounded with an unknown number of hostages still being held.
Somalia's Al-Shabab fighters have reportedly claimed responsibility for the attack, saying it is in retaliation for Kenya's military actions inside Somalia.
"Intelligence has been gathered and will continue to be gathered to fill in any holes that we have about what happened in this particular attack and what could happen in the future," Gen. Chiarelli added.
Chiarelli described the situation "very chaotic" and added that US military officials are "doing all of the kinds of things that you would do to gain information in."
Chiarelli declined to comment specifically on how and by what means the US may be hitting its targets.
Kenyan forces continue to battle with al Shabaab militants still inside the massive shopping complex, in what they call as their 'final assault'.