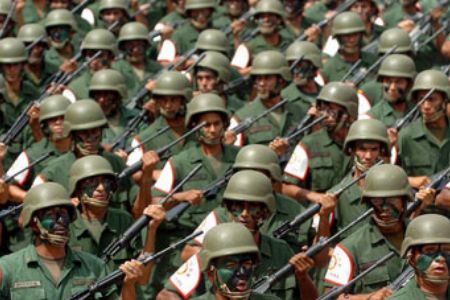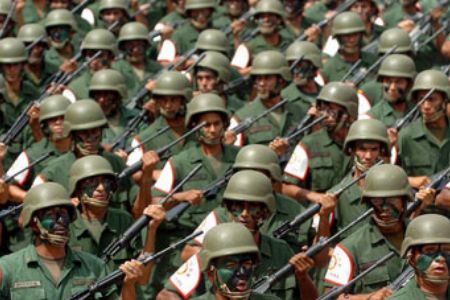 A political analyst says that the US is trying to plot another coup in Venezuela by choosing an ambassador to Caracas that has tried to curry favor with the Venezuelan military.
The appointment of an ambassador by the US "who was really discussing Venezuelan military loyalty and morale … is really a discussion of the potential of a new coup in Venezuela," said Sara Flounders, Co-Director of International Action Center in New York.
In an interview with Press TV, Flounders noted that "Venezuela has been a victim of US coup d'état and attempted coups. President [Hugo] Chavez himself [was a victim] of a direct US sponsored coup in 2002."
Tensions have flared up between the United States and Venezuela since August after US President Barack Obama nominated Larry Palmer as the US ambassador to Caracas.
However, Venezuelan President Hugo Chavez insisted that Palmer was not welcomed after the diplomat leveled harsh criticism against Venezuela during his US Senate confirmation hearings months ago.
At the time, Palmer had claimed that morale is low in Venezuela's military and also linked the government to leftist rebels in neighboring Colombia.
On Wednesday, the US revoked the visa of Venezuelan Ambassador to Washington Bernardo Alvarez.
Flounders referred to the US' "policy of making threats and counter-threats," and insisted that "Venezuela quite rightly rejected [Palmer] and has insisted on relations of mutual respect."