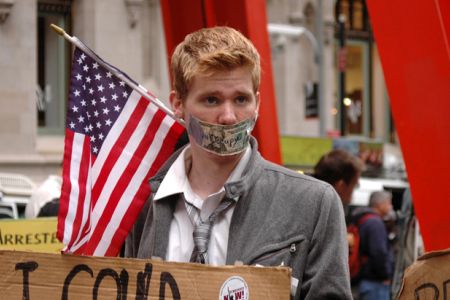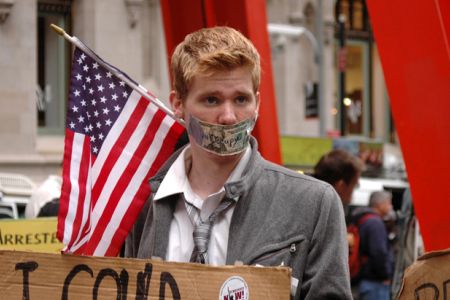 US police have arrested at least 29 'Occupy' protesters in the state of Florida, as the movement continues to spread across the nation.
Police forces arrested Occupy Tampa protesters on trespassing charges after they refused to leave Riverfront Park, The Sacramento Bee reported.
According to police officials, the protesters were booked into Hillsborough County Jail overnight.
Meanwhile, authorities in Los Angeles have also pressed criminal charges against some 20 protesters arrested during Wednesday's raid on the Occupy LA campsite.
More than 200 of those arrested on Wednesday, remain in jail. Officials have set bails of up-to twenty-thousand dollars for the defendants.
The Occupy movement emerged in the US after a group of demonstrators gathered in New York's financial district on September 17 to protest the unjust distribution of wealth in the country and the excessive influence of big corporations on US policies.
Despite police harassment and mass arrests, the Occupy protests have spread to other major US cities as well as to other countries like Australia, Britain, Germany, Italy, Spain, Ireland, and Portugal.