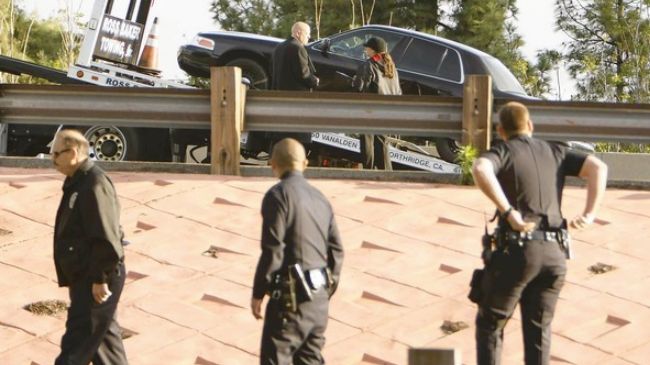 US police have fired more than 90 rounds of bullets at a teenager in Los Angeles after a brief high-speed chase when he failed to stop for the police.
Abdul Arian was killed on the 101 Freeway in Woodland Hills on Wednesday night, The Los Angeles Times reported.
Police said they noticed Arian driving erratically near the Northridge Fashion Center and tried to pull him over. But he refused and instead took them on a high-speed pursuit through city streets before pulling onto Ventura Freeway.
Eight Los Angeles police officers fired more than 90 rounds, killing the 19-year-old teenager.
His uncle Hamed Arian said the Arian family came to the United States from Afghanistan about 20 years ago.
"We are all devastated," the uncle said. "We lost a young man who was a really good kid."
Police said Arian called 911 during the chase and claimed to have a gun and made threats to the police. But, he did not have a gun.
However, Hamed Arian said his nephew made a 911 call in which he said he was afraid because he was being pursued by the police.
Similar tragedies involving teenagers have been making headlines in different American cities including Pasadena where two African-American teenagers were shot and killed by the police over the past few months.
Unarmed African-American teenager Trayvon Martin was shot to death by an armed neighborhood-watch volunteer on February 26. Human rights groups insist that the shooting of Martin was racially motivated.
Another unarmed African-American teenager was fatally shot by in March by two Pasadena police officers. The 19-year-old college student, Kendrec McDade was shot and killed after a Pasadena resident, Oscar Carrillo, called the police to report that two armed men had robbed him of his computer and backpack.
Police opened fire and killed McDade when he made a move at his waistband. No weapons or any of the stolen items were found on him.