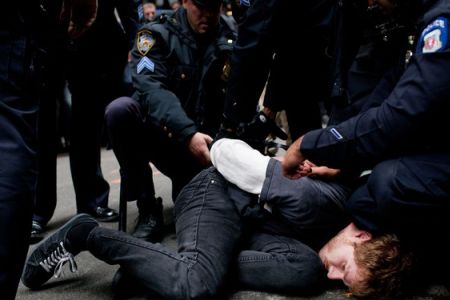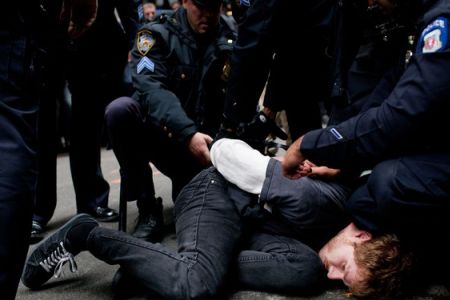 Police in the United States have attacked protesters who are marking the second-month anniversary of the 'Occupy' movement, with reports of 200 people arrested.
The morning's demonstrations were part of an Occupy Wall Street "Day of Action" planned for Thursday, which began with a march from Zuccotti Park in Lower Manhattan to the New York Stock Exchange a few blocks away.
The day of action also comes two days after police officers attacked the Occupy Wall Street encampment in Zuccotti Park, arresting nearly 500 protesters and dismantling their tents.
Demonstrators also plan to take the protests to the city's subways and major bridges later in the afternoon.
The Occupy movement owes its name to 'Occupy Wall Street' (OWS), which emerged on September 17, when a group of demonstrators gathered in New York's financial district to protest social inequality and top-level corruption in the country.
Despite police hindrance and mass arrests, the Occupy movement has now spread to major US cities.
The movement has also inspired similar pushes across the world, including places such as Australia, Britain, Germany, Italy, Spain, Ireland, and Portugal.