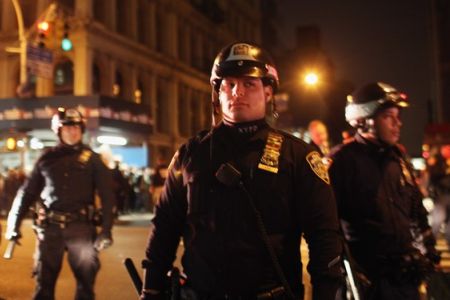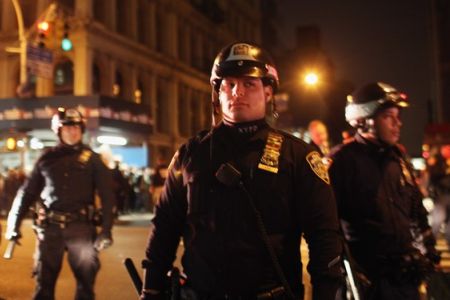 US police have arrested scores of Occupy Wall Street (OWS) protesters in several American cities as the anti-corporate movement gathers steam across the country, Press TV reports.
Nearly 40 OWS protesters were detained in Austin, Texas, on Sunday as the police charged them with disorderly behavior and illegal trespassing.
Austin police have moved to implement a new rule prohibiting demonstrators from setting up food tables in the City Hall plaza where protesters have camped out.
Meanwhile, US police detained at least 30 peaceful 'Occupy' protesters in Portland, Oregon, dragging and carrying them to waiting vans after they refused to leave a park in a district northwest of the city.
This comes as hundreds of protesters have stepped up their efforts to restore encampment near the City Hall in Oakland, California, after the police used tear gas and other aggressive measures to clear their campsite this week.
The brutality left dozens of protesters injured and caused a former Iraq war veteran to be hospitalized for critical injuries.
Occupy Oakland protesters say police violence has only served to embolden them as they are planning to multiply their numbers.
Protesters from Occupy San Francisco and Occupy Los Angeles have left their campsites to help build up anti-corporate protests in Oakland.
The 'Occupy' movement emerged after a group of people rallied in New York's financial district under the name Occupy Wall Street on September 17 to protest against top-level corruption, poverty as well as social inequality in the US.
The movement has now spread to major US cities and other countries, including Australia, Britain, Germany, Italy, Spain, Ireland, and Portugal.