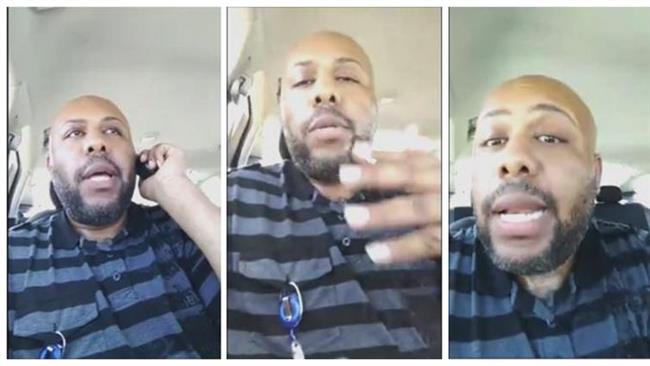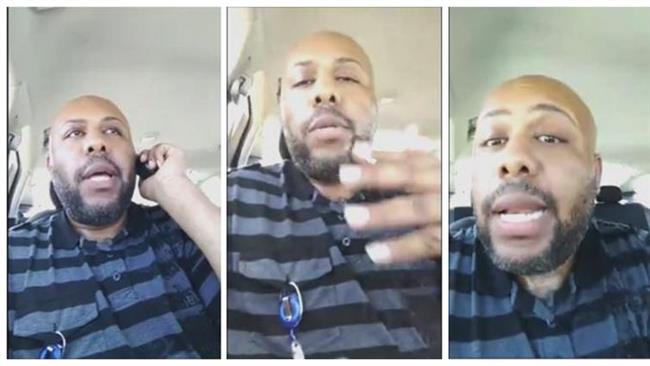 A manhunt has been launched by US law enforcement authorities to find a deranged suspect who posted a video of himself on Facebook killing an elderly man in Cleveland, Ohio.
Local, state and federal authorities were trying to apprehend the suspect, whom police named as Steve Stephens, after he allegedly killed 74-year-old Robert Goodwin Sr. on Sunday.
The elderly victim was shot in the head at point blank. His family members described him as a kind and caring father who would "give his shirt off his back" to people in need.
Before picking his victim and exiting the vehicle, Stephens is heard in the video saying, "Found me somebody I'm going to kill this guy right here, this old dude."
Stephens, 37, later posted another live video from inside of his car, where he explained the killing to some of his friends and told his Facebook audience that he had killed 15 other people.
The suspect, going by the nickname Stevie Steve, pledges in the video that the killing spree would continue until he is arrested or killed by police.
The Federal Bureau of Investigation (FBI) is assisting Cleveland police in the search for Stephens.
The Cleveland police department warned that Stephens could have crossed Ohio state lines into neighboring Pennsylvania, New York, Indiana or Michigan.
Cleveland police chief Calvin Williams said the murder was "senseless" and Stephens needed to get help.
"There was no need for this gentleman to lose his life. If this person needs some help, which obviously he does, he needs to call someone; he needs to turn himself in so he can get the help he needs. He can't keep victimizing this community based on his issues," he said.
Read More:
The alleged homicide is the latest disturbing incident to be shown on Facebook at a time when critics have accused the world's largest online social network of failing to properly moderate the huge volume of content posted to its site every day.
During the past year, Facebook Live, the website's online video broadcasting platform, has shown several shootings, suicides and other violent acts in the US.