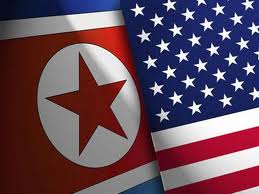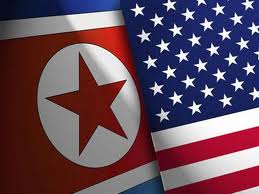 The United States delayed intercontinental ballistic missile test to avoid stoking tensions with North Korea after Pyongyang repeatedly threatened an all-out war against Washington and its ally, Seoul.
The Pentagon said it would reschedule the intercontinental missile test due in California next week.
A US defense official said Defense Secretary Chuck Hagel postponed the Minuteman 3 test at Vandenberg Air Force Base until next month due to concerns it "might be misconstrued by some as suggesting that we were intending to exacerbate the current crisis with North Korea".
"We wanted to avoid that misperception or manipulation," the US official told AFP. "We are committed to testing our ICBMs to ensure a safe, secure, effective nuclear arsenal."
North Korea, incensed by UN sanctions following its nuclear and missile tests and by South Korean-US military drills, has issued a series of apocalyptic threats of nuclear war in recent weeks.
FOREIGN DIPLOMATS' SAFETY
Foreign diplomats in Pyongyang huddled at the weekend to discuss a warning from the North's authorities that their safety could not be guaranteed after April 10 if a conflict broke out.
Most of their governments have made it clear they have no immediate plans to withdraw personnel, and some suggested the advisory was a ruse to fuel growing global anxiety over the crisis on the Korean peninsula.
The top national security adviser to South Korea's President Park Geun-Hye said Sunday the warning was another ploy to force the South and the United States to reach out to the North with face-saving concessions.
"We believe the North is trying to turn the situation around by making the US send a special envoy, the South to offer dialogue and China or Russia to act as a mediator," Kim Jang-Soo said.
Chinese Foreign Minister Wang Yi said China opposes "provocative words and actions" from any party in the region and would "not allow troublemaking on China's doorstep", in sharply worded comments Saturday to UN chief Ban Ki-moon.
For its part, Britain urged calm over the issue, saying that Pyongyang had shown no signs of repositioning its armed forces despite its "paranoid rhetoric".
"We haven't seen the repositioning of forces or the redeployment of ground forces that one might see in a period prior to a military assault or to an all-out conflict," Hague told BBC television.
"That's why I say it's important to keep calm as well as to be firm and united about this," he added.