Iran
Middle East
North America
Qasem Suleimani
US President Candidate: War with Iran would make Afghanistan, Iraq wars 'look like a picnic'
US presidential candidate Tulsi Gabbard has warned President Donald Trump that war with Iran will make previous wars in the Middle East region look like "a picnic."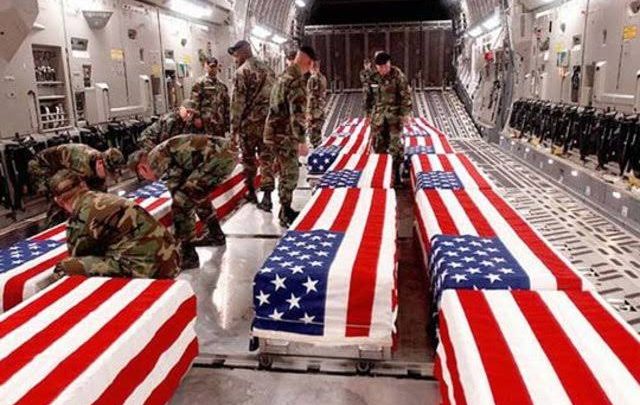 Representative Gabbard, D-Hawaii, made the remarks in an interview with Fox News on Monday following the US assassination of Lieutenant General Qassem Soleimani, the commander of the Quds Force of Iran's Islamic Revolution Guards Corps (IRGC) on Friday. The Pentagon said Trump had ordered the assassination.
"We've got to be clear-eyed about the situation that we are in," Gabbard said.
"Speeding towards an all-out war with Iran will make the wars that we've seen in Iraq and Afghanistan look like a picnic," she said.

"It will be far more costly in American lives and American taxpayer dollars … [and] all toward accomplishing what goal? What objective? I think that's really at the crux at this decision that President Trump made to take out Soleimani," added the 38-year-old Iraq war veteran.
Trump has said he authorized the assassination of the Iranian commander of the Quds Force in Iraq "to stop a war," but his Democratic presidential contenders have said that his action has put the United States on a warpath.
"President Trump just tossed a stick of dynamite into a tinderbox," former US Vice President Joe Biden said in a statement. He added that "the prospect of direct conflict with Iran is greater than it has ever been."
Senator Bernie Sanders (I-Vt.) said the move "brings us closer to another disastrous war in the Middle East that could cost countless lives and trillions more dollars."
Democratic Senator Elizabeth Warren warned, "We're on the brink of yet another war in the Middle East."
Gabbard: Leave Iraq, Syria now!
In a message on Saturday, Gabbard said, "We need to get American forces out of Iraq and Syria now."
"Trump's policies are shortsighted and they is no end goal or strategy," she added.
"There's no clear purpose for our troops to remain in Iraq or Syria," she continued.