Palestine
US pressured Arab FMs not to visit Palestine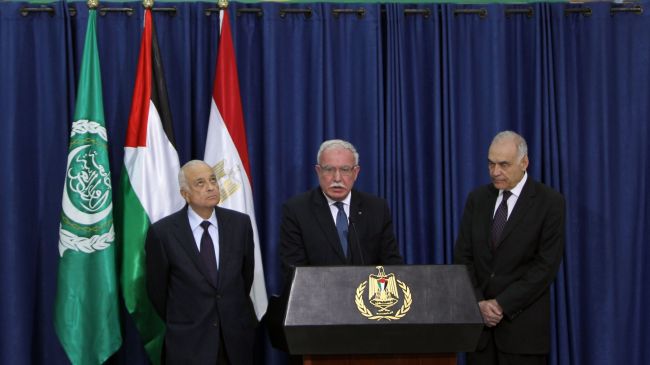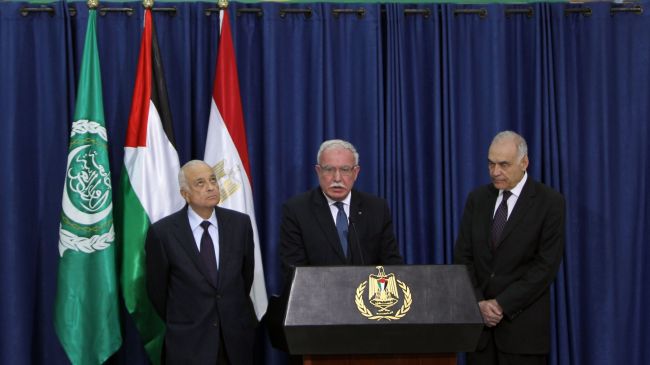 US pressured Arab foreign ministers to cancel a planned visit to the West Bank.
The criticism came after four Arab foreign ministers refused to accompany Arab League Secretary General Nabil al-Arabi during his first visit to Ramallah.
"The Americans prevented the Arab foreign ministers from visiting Ramallah," executive member of the Palestine Liberation Organization (PLO) Wasel Abu Yusef told reporters on Saturday.
Al-Arabi and Egyptian Foreign Minister Mohamed Amr arrived in Ramallah to hold talks with Acting PA Chief Mahmoud Abbas.
Some of the ministers claimed that they called off the visit because they did not want to pass through Israeli checkpoints. This is while the Arab delegation arrived in Ramallah aboard a Jordanian helicopter.
Abu Yusef also said that the US and Israel asked the Arab states to put financial sanction on the Palestinians in the West Bank following last month's UN vote in favor of recognizing Palestine as a non-member state.
"The US and Israel are imposing an economic blockade on the Palestinian state and are preventing the Arab countries and Western donors from providing Palestinians with financial aid," he added. "Unfortunately, these countries have succumbed to the pressure, further intensifying the financial crisis in the Palestinian Authority."
Al-Arabi, who was in Ramallah to discuss a Palestinian financial crisis, stopped short of promising the badly-needed funds to PA.
"Palestine is in need of material and political support," Al-Arabi told a news conference on Saturday.
"Arab countries agreed at their Baghdad summit (in March) for an Arab safety net of $100 million dollars each month, but unfortunately none of this has been achieved yet," he said.
Palestinians are struggling to get Arab support to make up $100 million in shortfalls left by Israeli sanctions following the UN move.
The Tel Aviv regime withheld Palestinian tax funds following the recognition of Palestine as a non-member observer state on November 29.