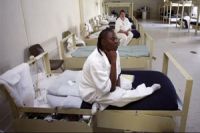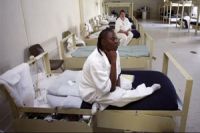 In the US, fresh measures are being implemented as prisons in the country face a rise in cases of rape and sexual abuse.
The women's Tutwiler prison in the US state of Alabama has gained a notorious reputation over its high rate of sexual assault and rape.
Montgomery-based NGO Equal Justice Initiative (EJI) lawyer Charlotte Morrison said, "Every single woman we interviewed had been either sexually assaulted, harassed or had witnessed another female inmate being harassed or assaulted."
According to a recent survey conducted by the Federal Bureau of Justice Statistics, an estimated 9.6 percent of former inmates at state prisons nationwide, reported one or more incidents of sexual victimization.
Last August, the Prison Rape Elimination Act (PREA) was implemented. PREA sets guidelines as to how prisons should investigate and respond to complaints and how inmates should be able to report abuse.
PREA standards are currently legally binding for the country's federal prisons. State prisons have another year to comply.