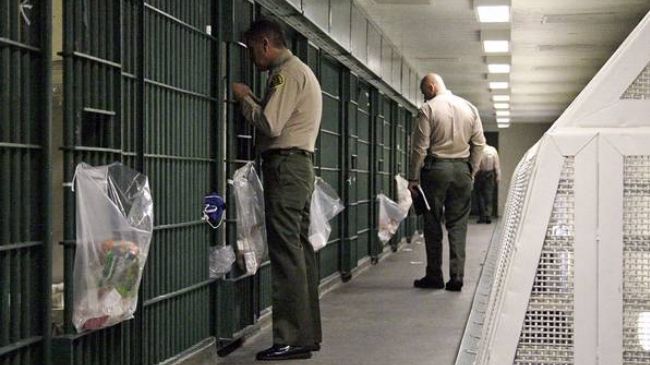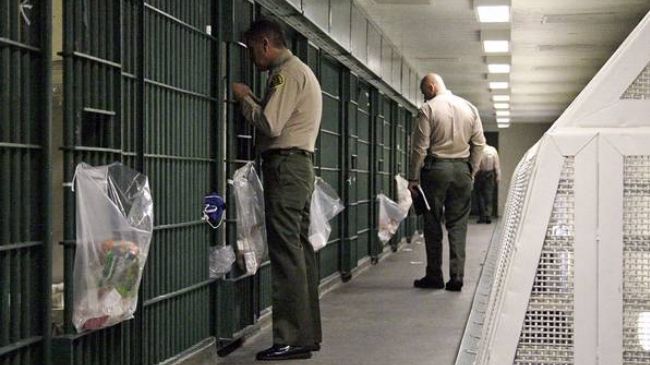 A prison in Nevada County is moving ahead with a rare plan to charge inmates for food and medical care, despite opposition from human rights activists who slam the move as "cruel" punishment.
On Wednesday, The Elko County Commission approved Sheriff Jim Pitts' proposal to charge prisoners $6 a day for meals, $10 for each doctor visit and $5 for initial booking into the jail.
He said the move will save county taxpayers millions of dollars a year. The prison pays up to $10,000 for the costs of food, services, housing and utilities for all 120 inmates, Pitts told The Elko Daily Free Press.
"We're not the Hilton," he said. "These guys shouldn't have a free ride."
Commissioner Grant Gerber, another backer of the plan, said, "Why should the people of Elko County pay for somebody else's meals in jail?"
Under the new policy, inmates of the prison will be exempt from the fees only if they work there or are incarcerated for less than 24 hours.
The plan angered human rights groups.
Executive director of the American Civil Liberties Union in Nevada Tod Story warned that the county could face a legal battle over the edict to prisoners that there is no free lunch.
"I was aghast that anyone was even thinking of doing this," he told The Associated Press. "It is unconstitutional — cruel and unusual punishment."
"Food is not even a question," he said, adding that when people enter the prison system, it's the responsibility of the state to give them food for free.