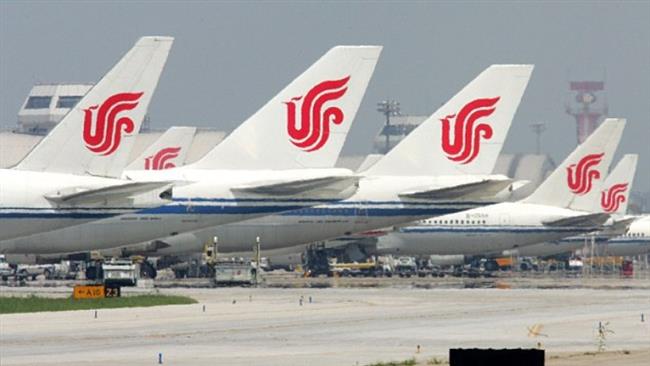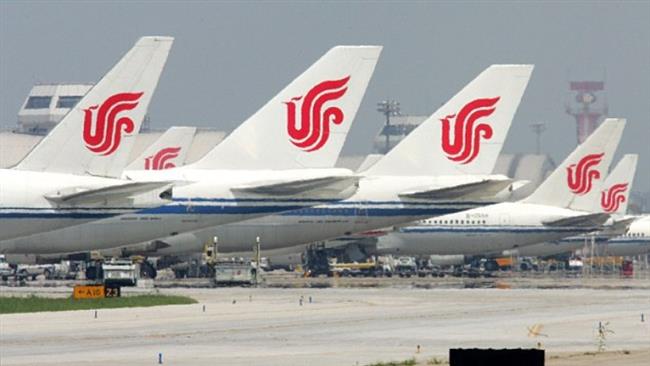 China's national carrier, Air China, will suspend flights between Beijing and North Korea's capital, Pyongyang, from Monday amid tensions on the Korean Peninsula involving the United States, Chinese state media say.
Chinese state broadcaster CCTV did not mention the reason behind the suspension of the flights, first established in 2008, which operate on Monday, Wednesday and Friday weekly.
CCTV said on its website that the last flight between Beijing and Pyongyang took place on Friday. The return flight arrived in Beijing in the early evening.
The broadcaster did not give a source for its news report.
The flights were frequently canceled because of lack of passengers, as well as being subject to "seasonal adjustments" such as cancelations or reductions in frequency during the low-demand winter.
The development comes amid reports of potential military confrontation between North Korea and the United States.
Tensions between North Korea and the United States have increased over the past weeks. Washington has been concerned by North Korea's nuclear tests, which Pyongyang believes act as deterrence against a potential invasion by the US or South Korea.
However, Air China denied the suspension of all Beijing-Pyongyang flights, saying it has only canceled some of them.
An official in Air China's communications team attributed the decision to poor demand.
"Air China did not stop operation of the Beijing to Pyongyang route, but temporarily cancelled some flights based on the situation of ticket sales," the official said, adding that subsequent flights would be scheduled according to ticket sales.
China is North Korea's major ally, but it has backed UN sanctions against Pyongyang over North Korea's missile and nuclear tests.
In February, China announced that it would suspend all coal imports from North Korea until the end of this year.
The North faces international pressure to abandon its arms development and nuclear program. Yet, it says the programs are meant to protect the country from US hostility.