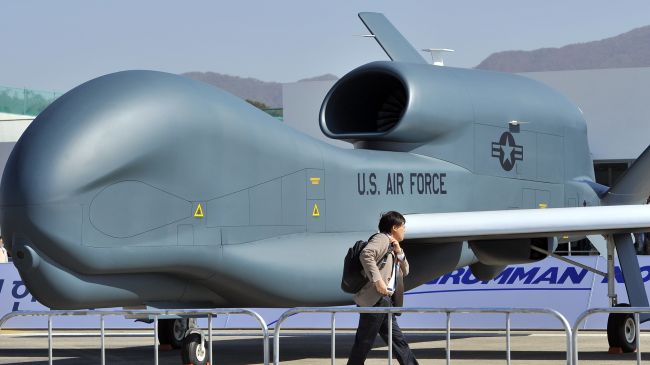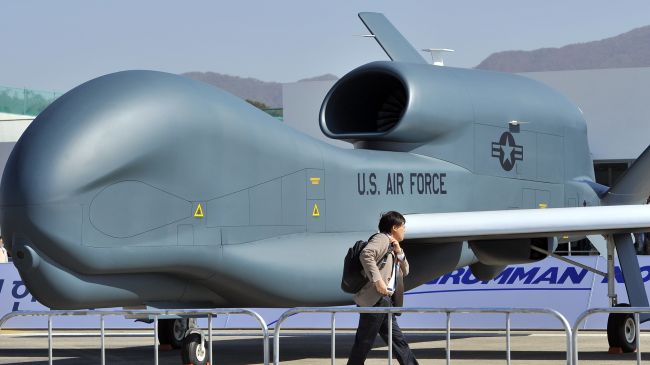 Japan is considering plans to deploy US spy drones over the East China Sea to monitor a group of islands disputed by both Tokyo and Beijing.
Japan's Kyodo News said on Monday that the Japanese Defense Ministry was making arrangements to introduce the Global Hawk unmanned aircraft in order to boost surveillance of its waters near the islands, known as the Senkaku in Japan and Diaoyu in China.
The ministry planned to introduce the spy drones into its midterm defense program by fiscal 2015 in order to "counter China's growing assertiveness at sea, especially when it comes to the Senkaku Islands," the news agency cited defense officials.
Japan and China have long been in a dispute over the sovereignty of the islands, which would give the owner exclusive oil, mineral and fishing rights in the surrounding waters.
In mid-December, China presented the United Nations with a detailed explanation of its sovereignty on the disputed islands based on certain geological features.
Japanese Prime Minister Shinzo Abe, however, has said, "China is challenging the fact that [the islands] are Japan's inherent territory."
The territorial dispute reached its peak after Japan signed a deal on September 11 to buy three of the islands from their private Japanese owner in line with plans to nationalize the archipelago. Hundreds of Chinese held anti-Japan demonstrations following the move.